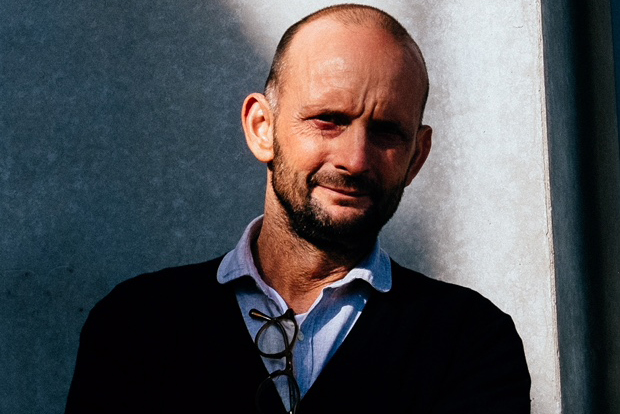 Nissan Europe marketing chief Philippe Saillard has left the business after only nine months in the role. He will be replaced by Renault marketer Ken Ramirez, who assumes the role of senior vice president, sales and marketing from 1 February.
Wieden & Kennedy London chief strategy officer Paul Colman had made a sudden exit from the agency. Colman's last day was Friday 26 January. Neil Christie, the global chief operating officer of Wieden & Kennedy, said the agency could not comment on internal matters and would not disclose the reason for Colman's departure.
Airbnb global marketing director Alexandra Dimiziani is understood to be leaving the business. The news of her departure follows last year's exit by Jonathan Mildenhall. She joined Airbnb in 2014 from Coca-Cola.
Ogilvy & Mather London has poached BMB creative chief Jules Chalkley for a new executive creative director role. Chalkley will report to chief creative officer Mick Mahoney and be responsible for the day-to-day operation of the creative department, working across accounts including Boots, Vodafone, Bulmers and British Airways.
Adam Williams, the former UK sales director and managing director of Spotify, has been appointed by influencer marketing platform Takumi to the new role of chief revenue officer.
Helen Warren-Piper, currently marketing director at Premier Foods, will join Mars Petcare in April as sales director for Mars Pet Nutrition UK. She will succeed Jason Uttley, who is moving to a new role to be announced. Earlier in her career Warren-Piper was associate marketing director for petcare at Procter & Gamble.
Media IQ, the global analytics and technology company, has appointed Nicola Young (née Thomson) as vice president of marketing EMEA. Most recently Young was director of media position at Estée Lauder Companies (UK&I) and prior to this, she was group director of marketing at Global Radio.
BAFTA-nominated writer and director David Schneider has signed to RSA Films for UK representation. Best known as an actor/writer on TV shows such as I'm Alan Partridge and The Day Today, Schneider has built up a specialism in social media, founding the company That Lot in 2013. In 2017, he directed Channel 4's award-winning Snapchat drama (a world first) to accompany its new show Ackley Bridge. Currently, he is developing a series of TV-style comedies for Facebook, and writing a TV series about the Brexit vote for Channel 4.
Adjust Your Set's client services director Miriam Faber has been promoted to the newly-created role of managing partner, reporting to founder and chief executive Chris Gorell Barnes. Faber will be responsible for leading the UK business while managing key clients, including Facebook and Nando's.
Saga has promoted Stuart Beamish to group marketing director. He joined Saga in December 2016 as marketing director for Saga Holidays and Cruises, having previously held senior marketing roles with Barclaycard, British Airways and BMI. Beamish will sit on Saga's executive committee.
Anonymous Content has signed Mudbound director Dee Rees for commercial representation in the UK and US. Rees' feature film has received four Academy Award nominations, making her the first African-American woman to be nominated for writing and cinematography.
Blink Productions and music video arm Colonel Blimp have consolidated their rosters under the Blink brand. Paul Weston, a former executive producer at Colonel Blimp, will serve as managing director of Blink, while Colonel Blimp's former head of music video Richard Grewe will continue in this role for the new Blink.
Stink Studios has hired Kate Sutherland as executive producer from Bartle Bogle Hegarty. L.A. Ronayne has also joined as creative director from Havas London, and Jim Hunt as technical director from Wieden & Kennedy. Carolyn Taylor has been promoted to executive producer after joining Stink Studios in 2015.
Beano Studios has appointed Hayley Granston as managing director, commercial. Granston joins from the AuFeminin Group, where she was head of UK sales for Netmums and SoFeminine. She joins Beano Studios in February.
Group M senior advisor Rob Norman has joined the board of directors of storytelling platform Playbuzz. Before his retirement in November last year, Norman was global chief digital officer of Group M.