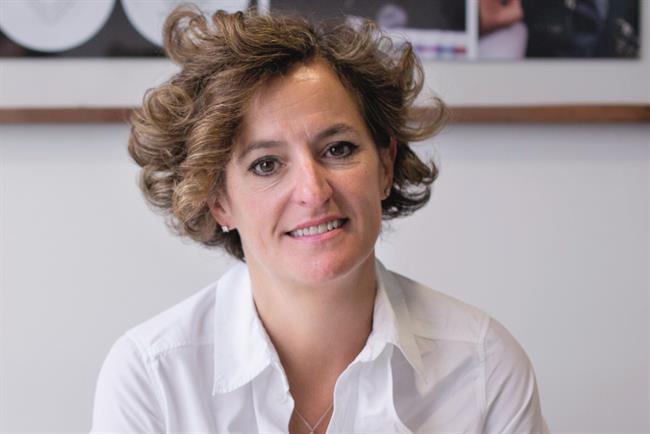 Annette King (pictured above), the chief executive of Ogilvy in the UK, has been poached by Publicis Groupe to take up the newly created role of chief executive of Publicis Groupe UK. The new post will give King over-arching responsibility for all the group's businesses in the UK, spanning the four solution hubs Publicis Groupe introduced in late 2015: Publicis Communications (which includes the creative agency brands Publicis, Saatchi & Saatchi and Leo Burnett), Publicis Media (including Zenith and Starcom), Publicis.Sapient and Publicis Health. At Ogilvy for 18 years, King was promoted from chief executive of OgilvyOne EMEA to UK chief executive of the Ogilvy Group in 2014.
Wayne Deakin, the executive creative director of AKQA London, has resigned after less than two years in the role. He does not have a new job to go to. Masaya Nakade, the other executive creative director in London, will continue to lead the local creative team along with Duan Evans, international executive creative director.
Lord David Currie is the new chairman of the Advertising Standards Authority (ASA). Lord Currie takes the reigns of the 55 year-old regulator from Lord (Chris) Smith. Lord Currie has worked in regulation before as inaugural chairman of both Ofcom and the Competition and Markets Authority (CMA). He sits in the House of Lords as a cross-bencher.
Gary Knight, ITV's commercial content director and one of its most longstanding employees, is leaving the company after 40 years. Knight leaves at the end of October, after which the sponsorship and commercial content teams he ran will report directly into Simon Daglish, deputy managing director, commercial, on an interim basis.
House of Fraser has appointed Paddy Earnshaw, formerly chief customer officer at Doddle, as its new chief marketing officer. He replaces chief customer officer David Walmsley, who joined from M&S last August.
Nick Sargent has been appointed publishing director of British GQ and GQ Style, and of Wired Media Group at Conde Nast. Currently group commercial director of Wired Media Group, Sargent will add the GQ titles to his role incorporating Wired and Ars Technica. His appointment follows the recent announcement that Vanessa Kingori, current publisher of British GQ and GQ Style, has been named publishing director of British Vogue.
Unruly is looking for a "programmatic superstar" to succeed Sarah Wood as chief executive next spring when she becomes an advisory board member at the ad tech company. Wood announced in a letter to colleagues, that was also published as a blog post, that she would be stepping back from the day-to-day running of the company she started 12 years ago, as would her co-founders, chief strategy officer Scott Button, and chief tech officer Matt Cooke. The move comes two years after Unruly was sold for at least £58m to News Corp.
Clare Hutchinson, head of strategy at 101, is joining Havas London as executive strategy director. She will leave 101, in November, just months after it was bought by MullenLowe London.
Partners Andrews Aldridge has promoted Polly Jones to the newly-created role of managing director. Jones has worked at PAA since June 2013, having joined from OgilvyOne. She was formerly a managing partner, responsible for the agency's relationship with E.ON. Her promotion completes the agency's management line-up, comprising chief executive Martin Nieri, executive creative director Aaron Goldring and chief strategy officer Andrew Smith.
Who Wot Why has poached Charles Faircloth, Crispin Porter & Bogusky London's head of client service, to lead the agency's client relationships. He will join Who Wot Why and be tasked with growing the agency and its client base. His hire means he will be reunited with Who Wot Why founders Matt Gooden and Ben Walker, who were previously executive creative directors at CP&B and helped create high-profile work for Paddy Power and Turkish Airlines.
Fiona Salmon has joined consumer prediction platform 1plusX as managing director after nearly a decade in senior business development, publisher solutions and sales positions at contextual targeting pioneer Vibrant Media where she was most recently vice-president, global business director. Prior to Vibrant Media, she was at News International, Emap, and Trinity Mirror.