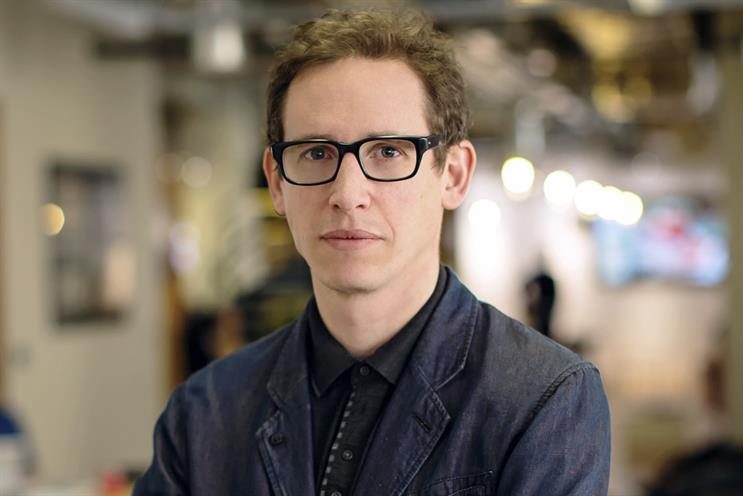 Publicis London has poached Dom Boyd from Adam & Eve/DDB. He picks up the role of chief strategy officer, reporting to new Publicis London chief executive Nick Farnhill, and working alongside executive creative director Dave Monk and chairman Karen Buchanan.
Boyd is currently negotiating his start date at Publicis.
Marcos de Quinto, Coca-Cola's global chief marketing officer, is retiring after nearly 35 years with the soft drinks giant.
The change is part of a number of senior leadership changes at the company that take effect from 1 May, when president and chief operating officer James Quincey will become chief executive of Cola-Cola.
Francisco Crespo, the president of Coca-Cola Mexico, will fill the newly-created role of chief growth officer. Julie Hamilton, chief customer and commercial leadership officer, and the corporate strategy and planning and global marketing leadership teams, will report to him.
Leagas Delaney has named Ogilvy Asia-Pacific's Fergus Hay as its chief executive and partner. Hay has been tasked with leading LeagasDelaney alongside the agency's chairman and co-founder Tim Delaney, to help "transform" the business.
Havas is appointing Chris Slough as global business partner on GSK. Havas is GSK's new digital and content partner with remit spanning new brands across oral health, pain relief and respiratory categories as well as skin health and nutrition.
Slough was previously global managing partner of OgilvyOne.
Natalie Sexton is moving to Malmaison Hotel du Vin, where she will be group marketing manager. Her previous role was at Silversea, the cruise line, where she held the position of marketing and PR manager.
Neil Evans is joining direct marketing agency DMS as chief executive. He was previously managing director of Occam, Amaze One and My Bench, all part of the St Ives group.
Digital Cinema Media (DCM) has appointed Barney Gibson as business director. Prior to his new role, Gibson worked at Sky Media, where he spent nine years as sales controller on Publicis Media.
Agency Hunterlodge has made two new hires. Dominic Mellin has been named senior media planner, reporting to Paul Phillips, head of media. Kim Michael Bowles becomes senior project manager and reports to Kim McLellan, client director.