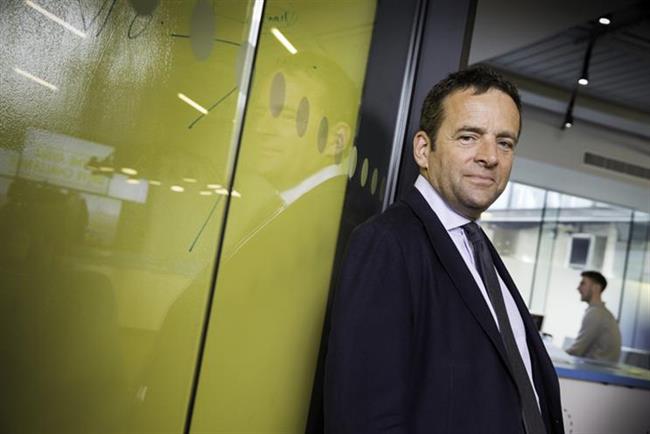 Publicis Groupe is introducing a new regional structure that will give executives responsibility across all of its disciplines and has charged Steve King (above) with running the UK. In his new role, King's UK responsibilities will span the four solution hubs Publicis Groupe introduced in late 2015: Publicis Communications, Publicis Media, Publicis.Sapient and Publicis Health.
Five WPP brand consultancies and design agencies are being combined under a single brand. The agencies, Brand Union, The Partners, Lambie-Nairn, Addison Group and Vbat, will be combined to form a new agency, which has not yet been named. The new agency will be led by The Partners and Lambie-Nairn chief executive Jim Prior as global chief executive. Simon Bolton, the worldwide chief executive of Brand Union, will be executive chairman. Separately, WPP agency Wunderman has promoted chief technology officer Stephan Pretorius to the newly-created position of UK group chief executive.
Molson Coors has shuffled its marketing leadership team after former UK marketing and consumer excellence director Martin Coyle relocated to Canada to become the brewer's chief marketing and craft officer for its Canadian business. Jim Shearer, formerly brand director for Carling, has been promoted to take over Coyle's role. Shearer has been replaced by Miranda Osborne, who was previously group brand director at pharmaceutical company Perrigo. As well as Carling, she also takes on responsibility for the company's American beers.
Lynton Crosby, Theresa May's former spin doctor, has teamed up with former Barack Obama strategist Jim Messina to advise brands on how to market themselves across an increasingly complex digital landscape. Crosby and Messina have both joined Outra, which has been launched by Giles Mackay, the founder of property market analytics company Hometrack. Outra will be run by former Dunnhumby global chief executive Simon Hay, who becomes chief executive
Omnicom Precision Marketing Group, Omnicom's recently-formed CRM division, has appointed Doug Worple as chief executive and Mike Dodds as global president of Proximity Worldwide. Worple, who is currently chairman and founder of Barefoot Proximity will continue to be based in Cincinnati and will take on the strategic development and financial performance of Proximity's global network. Responsibility for Proximity's global network was previously overseen by chairman Chris Thomas, who will now relinquish his chairmanship and focus on his role as chief executive of BBDO Americas. The development means that Abbott Mead Vickers BBDO group chairman and chief executive Cilla Snowball will no longer have responsibility for Proximity London.
OMD Worldwide has named Florian Adamski as chief executive, replacing Mainardo de Nardis, and it has appointed Colin Gottlieb to a new role as chairman. Adamski, the chief executive of Omnicom Media Group in Germany, will run OMD Worldwide from London's King Cross. Gottlieb, the chief executive of OMG in Europe, Middle East and Africa, will keep that role, while adding the chairmanship of OMD Worldwide. De Nardis is moving to become executive vice-chairman in charge of corporate development at OMG.
The Marketing Agencies Association has appointed Rebecca Crook as its new managing director, filling the vacancy left by Scott Knox's departure last year. Crook will join the MAA this autumn from The Bio Agency, where she is chief marketing officer. Knox resigned from the MAA last year after 15 years spent running the trade body. He relocated to Canada, to join the Institute of Communication Agencies as chief executive.
Publicis London has boosted its creative department and cultural credentials with three overseas hirings - Sandra Bold from MRM/McCann Bucharest, Ricardo Porto from FCB Brasil and Victor Bustani from Grey Brasil.
Cinema chain Vue has confirmed former ITV chief executive Adam Crozier is joining as chairman ahead of a possible initial public offering.
Jason Miles has been promoted to chief financial officer of Condé Nast International. He was previously director of finance and strategy at the publisher.
Arla Foods UK has appointed Steve Millard as its new head of ecommerce and digital. The newly created role forms part of Arla's wider ambitions to increase the proportion of its online sales in the UK to 20% by 2025. Millard was previously online customer development director for Jacobs Douwe Egberts.
Creative director Daniel Barak is leaving Saatchi & Saatchi Los Angeles to pursue other opportunities. At Saatchi & Saatchi LA Barak worked on Toyota, Asics, the Amanda Foundation and a major campaign for the former is set to launch early next year. Prior to joining Saatchi & Saatchi LA in 2016, Barak was vice president, creative director at Deutsch LA.
Exponential, the ad tech company, has appointed Nick King as UK commercial director. In his new role King will be responsible for day-to-day leadership of the UK commercial team. The former digital commercial director at Future was most recently at digital advertising company Rezonence as vice president of sales.
Matt Bourn is joining the Advertising Association as director of communications, after Ian Barber's move last month to become global head of corporate communications at Dentsu Aegis Network. Bourn was previously at PR agency Finn where was a partner and director.
Brand experience agency Momentum Worldwide (UK) has appointed Matthew Mayes, previously head of digital at Omnicom Group's GMR Marketing, to chief technologist in the UK. Mayes has worked for Interpublic Group, in founding roles at APL Digital, Zentropy Partners, and held a creative leadership position within MRM Worldwide.
Tove Okunniwa, the former chief executive of Havas Sport & Entertainment and head of marketing at BBC Sport, has been named as the new London Sport chief executive. She joined the organisation, which aims to support sport businesses in the city, on 18 September.
Brave Bison, the digital media broadcaster formerly known as Rightster, has hired the LadBible's Jonathan Kitchen as commercial director. Kitchen was head of sales at the LadBible Group between May 2016 and August this year.
Design and innovation consultancy Adaptive Lab has hired former Guardian director of user experience Nick Haley and experienced start-up product consultant Chris Moisan as principals. In their new roles they will report to James Haycock, founder and managing director.
User experience and design consultancy Cxpartners has appointed Daniel Harris to work on public sector and travel clients as experience strategy director. He joins Cxpartners from Fjord and Accenture Interactive after eight years where he was principal director.
Rachel Millington joins Red Brick Road this week as the agency's new head of social media and public relations. She was one of the founding employees of M&C Saatchi PR, where she has most recently been a director running its social and digital division. Millington replaces Lynn McCarthy who is going freelance after five years at the agency.