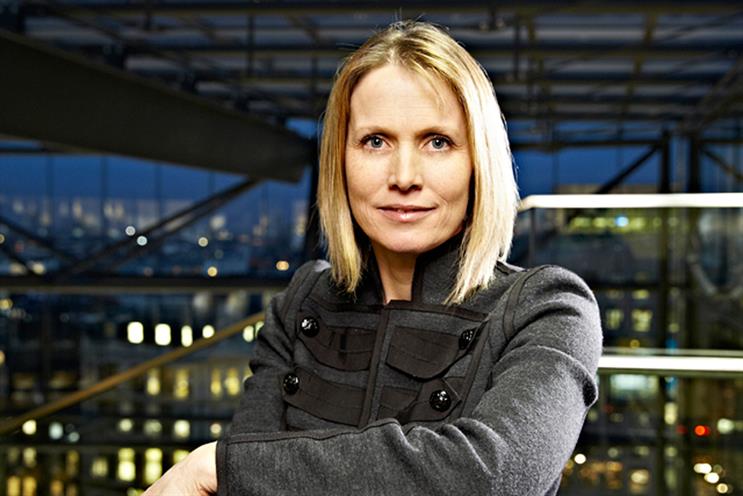 Sainsbury's marketing director, Sarah Warby, is stepping down after five years leading the supermarket's marketing function. She will leave next month without a job to go to. As a result, the marketing team will be restructured.
Director of marketing, planning and propositions Mark Given will join the commercial leadership team, reporting to Paul Mills-Hicks, the food commercial director. Sarah Ellis, the head of marketing strategy; Rachel Eyre, head of marketing propositions; Rob George, head of commercial planning (general merchandise and clothing) and Sarah Kilmartin, head of campaign management, marketing, will report to Given.
Helen Hunter will lead the marketing innovation team, reporting directly to Coupe, while Natalie Dunn will continue to lead customer experience.
Tesco has hired long-standing Unilever executive Alessandra Bellini as chief customer officer, filling the role left vacant by Robin Terrell. Italian-born Bellini will take up the role on 1 March. Since last July she has been vice-president, food for North America and managing director, food for the US at the FMCG giant.
Jamie Elliott, former chief executive of MullenLowe London, has taken the same role at The Gate London. He has been tasked with developing the agency's full-service proposition, which includes creative and media planning and buying, helping to provide a better service to clients and delivering "sustained" growth. Elliott replaces Luke Mugliston, who is stepping down after five years.
Budget airline easyJet has moved two of its marketing heads into new roles to better structure its business around customer experience and digital innovation. James Millett, formerly head of digital, has been moved to the combined role of director of digital and marketing. He will head all digital and marketing activities including leadership of easyJet.com and the easyJet app, which was downloaded more than 17 million times last year.
Ian Cairns, formerly head of marketing, communications, and brand for easyJet, has been promoted into the newly-created post of director of customer.
Graeme Douglas, TBWA\London's former executive creative director, has joined Bountiful Cow, the media agency start-up backed by the7stars, as strategy partner.
Geometry Global has appointed RPM's Tom Moore to the newly-created position of head of shopper marketing. Moore will leave his role at RPM, where as business director he led shopper marketing on the M&S, Diageo, and Britvic accounts, to take up the role at Geometry on 6 February.
Condé Nast has promoted digital chief Wolfgang Blau to succeed Nicholas Coleridge as international president, while UK deputy managing director Albert Read has been elevated to managing director.
Condé Nast has also made some further internal promotions. Camilla Newman has been appointed publishing director of Glamour, and Simon Leadsford takes the role of publishing director of Brides.
Viacom has promoted its UK and European chief David Lynn to president and chief executive of its international division, Viacom International Media Networks.
Ross Sheil, the head of mobile for Twitter in EMEA, has left without a job to go to. Sheil joined Twitter in 2012 as one of its first EMEA employees and was tasked with building out its first mobile team globally.
Hearst Magazines UK has appointed Charlotte Hollands as associate publisher for Good Housekeeping. She was previously Hearst's agency director.
Alison Dolan, the deputy managing director for Sky Business, has become News UK's chief strategy officer. She has been asked to help imbed Wireless Group into News Corp. Rupert Murdoch's News Corp acquired the owner of Virgin Radio for £220m last year.
Dolan joined Sky in 2002. She worked for the B2B division serving pubs and clubs on pricing and marketing strategies.
Meanwhile, Simon Creasey, a director of marketing at Sky, is joining premium cycling apparel brand Le Col as chief marketing officer in February.
Partners Andrews Aldridge has appointed Aaron Goldring as its executive creative director. Goldring joins the agency later this month from OgilvyOne London, where he was creative director and head of experience design. Goldring was previously digital creative director at DDB Group New Zealand.
Proximity has brought back former worldwide digital chief Reza Ghaem-Maghami as its first global chief strategy officer. Ghaem-Maghami, who is based in Paris, will work with Proximity on key global accounts as well as on developing the agency's strategy in local offices.
Before spending the past four years as president of OgilvyOne and Geometry Global France, Ghaem-Maghami was previously Proximity's chief digital officer for four years and managing director at Proximity BBDO Paris for five years.
Adam & Eve/DDB has hired creative pair Gen de Rohan Willner and Selma Ahmed from Sunshine. The duo has produced acclaimed work for clients including GHD, Nike Girl Effect Live, Bailey's Women's Prize for Fiction, BBC Three and Boots.
Bloomberg Media has named Stephen Colvin as head of Bloomberg Live, its global events division. Colvin, who most recently served as CEO of Robb Report Media, will lead the global Bloomberg Live operation.
Marketing and communications agency System1 Agency has appointed Mark Johnson as European managing director to drive the next phase of its expansion plans. Johnson joins from sister agency BrainJuicer where he was managing director Europe.
Affiliate Window has appointed Ian Charlesworth as its UK Country Manager and Rosalyn Berrisford as client services director. Charlesworth joins the network from researching and consulting firm Ovum IT, where he has spent the past 10 years.
Berrisford rejoins Affiliate Window following three years as head of affiliate planning with agency Omnicom Media.
Insight activation agency Strive Insight has appointed Lucy Paxman as client director. Paxman joins from Incite Marketing Planning where she was a principal. She has more than 10 years' experience in sectors including financial services, ecommerce and alcoholic beverages.
Paul Kearney has been appointed managing director of digital marketing company ITG Creator. He will take over responsibility for the company's operations and customer service, while chief executive Mark Brennan shifts focus to developing new business and strategies.
Kearney joins from global engineering and project management company Bechtel Corporation, where he spent three years in various senior roles.
Realeyes has appointed Tina Gaffney, the former senior Toluna and Harris Interactive executive, as head of customer success.
Farnham-based Stop and Stare Marketing and Seventeen Six have merged to create a new digital marketing and design agency, Hyped Marketing. Andrew Johnson (formerly Seventeen Six) will be creative director of the new agency, while Stop and Stare's Sharon Barlow and Jamie Barlow will be client services director and managing director respectively.