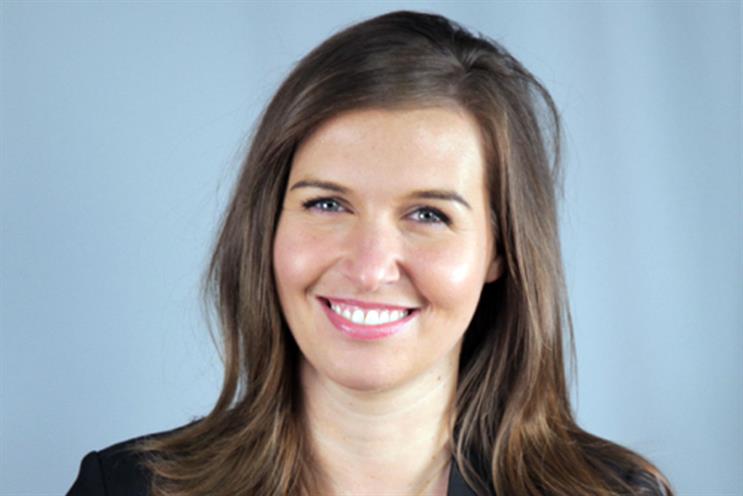 James Hilton, the co-founder and chief creative officer of AKQA, has joined Native, the industrial design specialist studio, as co-chief creative officer. Hilton will join the 135-strong agency as co-chief creative officer alongside Marcus Hoggarth, Native's recently appointed president and co-chief creative officer.
After 20 years at AKQA, Hilton left in 2014 to establish a product design studio called AtelierStrange. However, this project has now been put on hold.
Three's chief marketing officer Tom Malleschitz has been appointed to a newly-created role as chief digital officer for the brand and parent Hutchison Whampoa. Malleschitz joined Three UK more than five years ago and was tasked with changing the brand position from Hutchison's Austrian operation.
He oversaw the creation of the #MakeItRight brand platform, and has been instrumental to the operator's efforts in ad-blocking.
Spotify has poached Marco Bertozzi, global chief revenue officer at Publicis Groupe's Performics division, to be vice-president, Europe, and head of sales in the region.
The move is the latest example of a leading media figure quitting for one of the global digital media owners. Bertozzi joins in January, with responsibility for direct sales, programmatic and international business. Bertozzi has worked at Publicis since February 2010. He joined as managing director for EMEA at VivaKi Nerve Center, rising to president for global clients at VivaKi in 2015.
Dave Henderson, the former chief creative officer at MullenLowe London, is joining Atomic London. Starting his new role on 12 December, Henderson will buy a stake in the four-year-old agency. He will work alongside Atomic's founding partners: Guy Bradbury, Jon Goulding, Nick Fox and Richard Hill.
He and Bradbury will be creative partners, with Henderson focusing on big brand ideas and Bradbury driving integrated work.
Eurostar has appointed Guillemette Jacob to the role of head of marketing and brand. Based in Paris, Jacob will focus on continuing to strengthen the Eurostar brand position across its core markets, as well as introducing it in the Netherlands as the new route to Amsterdam is set to launch at the end of 2017.
Jacob started her career at Danone where she was product marketing manager, followed by Marie-St Hubert where she brand marketing manager for six years. She joined Eurostar in 2009, and has been general manager marketing in France for the past seven years.
CHI & Partners has appointed Sarah Golding as its sole chief executive as her counterpart, Nick Howarth, moves to parent The & Partnership.
Before she was named joint chief executive in 2011, Golding held a number of senior roles at CHI & Partners, including managing director and managing partner. Golding joined CHI & Partners in 2002 from Lowe, where she worked for nine years. The IPA appointed Golding as its president-elect last week. She will replace MullenLowe London chairman Tom Knox at its AGM in March.
Nik Studzinski is to become lead creative officer of Accenture Interactive in Europe and set up a global creative council for his new employer. Studzinski, who will keep his role as chief creative officer of Karmarama, will be in charge of bringing together creatives from other agencies within Accenture Interactive to advise how to make the best use of creativity to "improve the customer experience".
Accenture Interactive, the digital marketing arm of consulting giant Accenture, surprised the ad industry by acquiring London creative agency Karmarama last week in an estimated £50m deal.
Guardian News & Media has appointed YouTube's former director of global consumer marketing Anna Bateson to the role of vice president, platforms and partnerships. She will be responsible for developing and building global partnerships – including those with Facebook and Google – and overseeing the company's rights and licensing activity.
She will also manage the commercial aspects of The Guardian's video strategy. Natasha Murray, managing director at Havas Media UK, is also joining the company as director of client partnership.
Laura Henderson, global head of content and media monetisation at Mondelez International, will join BuzzFeed next month as its senior vice-president of marketing. The media company's former chief marketing and chief creative officer Frank Cooper left after 18 months to join asset management company BlackRock.
Henderson has been with Mondelez and its predecessors Kraft and Cadbury since joining Cadbury as an associate brand manager in 2008. Henderson became head of media and communications planning for the US and North America at Mondelez in 2013, and moved to her current role in July last year.
Costa has appointed former senior Cadbury marketer Sarah Barron as chief marketing officer, with immediate effect. Barron has worked with Costa on a consultancy basis for the last two years, having originally joined to spearhead the launch of the brand and develop business strategies in Asia-Pacific markets. She has also been involved in the development of a new global purpose and brand relaunch.
Before moving into consultancy in 2011, Barron spent 11 years at Cadbury, becoming marketing director for Southern Europe, global innovation director for chocolate, and following the company's acquisition by Kraft, managing director of the Green & Black's brand.
Lida has appointed Paula Jago, a former managing director of operations at Digitas LBi, as chief operating officer. Jago has worked as a consultant for both agencies and brands over the last four years after leaving DigitasLBi in 2012.
Lida has also hired Oliver Kunze as head of commercial consumer insight, who has joined from Abbott Mead Vickers BBDO where he was head of analytics. Kunze was previously client-side at Volkswagen China and has held senior commercial planning roles at FCB Inferno and Wunderman.
Additionally, Jason Hard has joined the M&C Saatchi-owned agency as head of marketing technology. Hard was previously at British Gas and, prior to working at Three, has held CRM consultancy roles for Sky and Telefonica.
Swinton Group has appointed Anne Kirk as marketing director. In her new role, Kirk will report to Gilles Normand, Swinton group chief executive, and will be responsible for marketing, PR, Swinton's insurer panel and products, digital, pricing and analytics.
Kirk has more than 20 years' experience in a range of customer and marketing roles, and was most recently customer director at Aviva UK's life business.
Charlie Hurrell is leaving MullenLowe London to join Mcgarrybowen as the Dentsu Aegis creative agency's first managing director.
Hurrell will report to UK chief executive Jason Gonsalves, who joined from Bartle Bogle Hegarty in May. In addition to running the agency, Gonsalves has been tasked with developing Dentsu Aegis Network's UK and Ireland creative proposition and Hurrell will help with this, as well as lead the day-to-day running of the agency. She will also work across all accounts and on new business.
M&C Saatchi Sport and Entertainment has promoted Jodie Fullagar to head of entertainment. Fullagar was previously director of entertainment and her new position gives her a spot on the agency's board. The last person to hold the position was Dave Roberts in 2013, before he was promoted to deputy managing director and then poached by Engine.
Xaxis has promoted EMEA chief executive Nicolas Bidon to global president, replacing Brian Gleason, who left the role to head Group M's new [m]Platform. As global president, Bidon will be responsible for guiding Xaxis' overall company strategy, growth, client development and operational leadership.
He will be based in London. It is Bidon's third promotion this year, having been named EMEA CEO of Xaxis in July after being appointed global chief executive of native ad specialist Plista in January.
Liz Barnsdale and Sarah Stratford, the managing director and executive strategy director, respectively, are stepping down from through-the-line shop Field Day. The agency, which was formed in June by merging AIS London and Arnold KLP, is moving from Havas Media Group into Havas Creative Group from January.
Louise Whitcombe, group managing director at Havas Helia, will run Field Day which, Havas said, will continue to operate as a separate brand with its own clients.
Multi-channel production studio, Complete Ltd has appointed Clare Gunes as account director. She has over 20 years' experience working with some of the UK's major high street names and was part of the team behind the award-winning campaigns for F+F Tesco, shaping it into the global fashion brand it is today.
Grey London has appointed Samantha Brookes, formerly of Wieden + Kennedy London's management team and Bacardi global director of brand learning and creative culture, as head of account leadership and managing partner.
Strategy specialist and entrepreneur Nicole Frost has joined Crispin Porter + Bogusky as head of planning for the agency's London office.
Most recently a strategy consultant on the Argos, Asda and Wilco advertising pitches, Frost also founded Half Pint Chic in her spare time, an exclusive online outlet store offering designer clothes for kids.
Stack has appointed Caroline Deput as planning director. Joining from KitcattNohr, where she'd worked as planning partner for three years, Deput brings over 19 years' experience to the role.
The Bridge, the commercial arm of News UK, has appointed Ian Hocking to the newly created role of head of programmatic. Hocking joins from Ad2One where he was eBay's head of agency and programmatic sales.