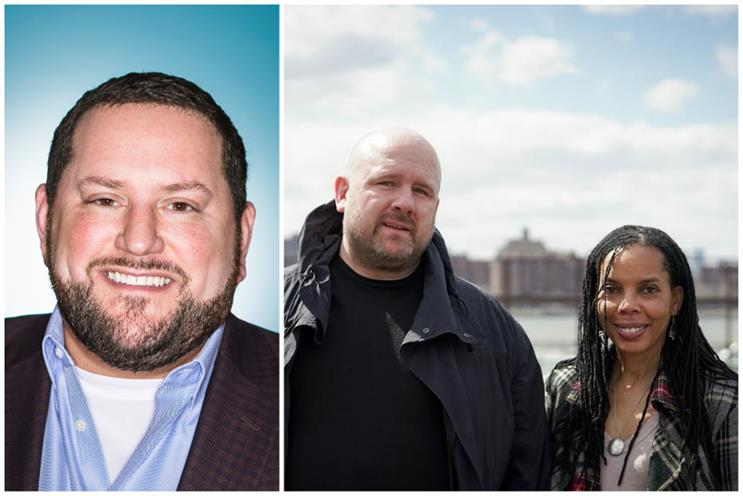 Wins & losses:
Mekanism has been chosen to serve as pizza brand Papa Murphy's agency of record. It will oversee the strategy and integrated creative campaigns across TV, social, radio and local market activations out of its Seattle office, led by managing director Lisa Zakroff and creative director Hart Rusen.
McCann is working with Job.com -- making it the first blockchain company to work with a leading advertising agency. Rob Mustoe, managing director of McCann Birmingham, said: "Job.com is a disruptive idea built on cutting edge technology and this is a really exciting project and is drawing a lot of attention within the agency. It has the potential to genuinely move the market and redefine what the industry is really about."
---
Up & out:
Donna Lamar and David Lennon have joined VICE as group creative directors. Lamar comes from Twitter where she served as creative director, Twitter #Studio, and David Lennon joins from Wall Street Journal's custom studios where he worked as global creative director.
Creative and media agency R2C Group has appointed David Kohel as the company's first ever chief technology officer.
Karyn Abrahamson has been promoted to chief marketing officer at the alkaline bottled water brand Essentia.
New York-based agency Moving Image & Content is welcoming aboard Rachel Veiga as vice president, client partner.
Independent marketers FirmDecisions has taken on Mark Bean as its new client services director for North America.
Anna Ibbotson, a creative industry veteran with more than two decades of experience, has joined global design firm, Edenspiekermann as chief executive officer of its LA office.
Walton Isaacson has promoted Dr. Christine Villanueva to chief strategy and brand officer.
Irwin Gotlieb stepped down as global chairman at GroupM late last week. He transitions to a senior advisory role with WPP.