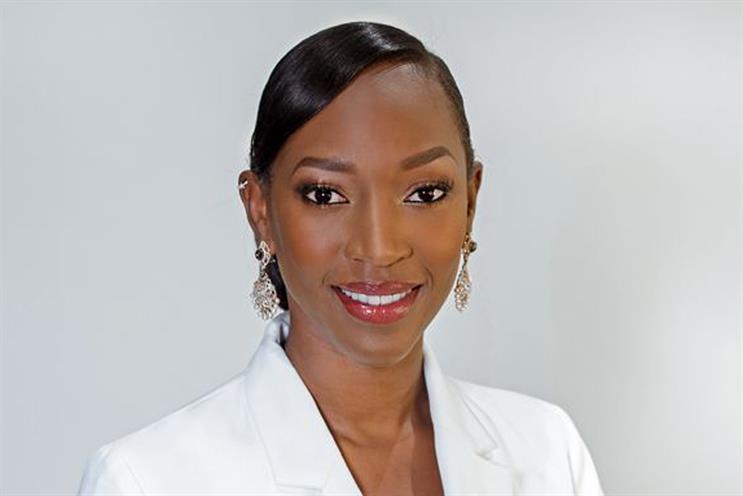 Vogue publishing director Stephen Quinn is to retire at the end of the year after more than a quarter of a century at the helm of the Condé Nast fashion bible. He has been replaced by Vanessa Kingori who was previously publisher at GQ Style and British GQ, where she oversaw the highest total annual revenue for the brand in the last decade. She was also the first female publisher during the title's 30-year history. Quinn remains in post until the 22nd December, at which point Kingori will assume the position
TBWA\London has hired Sara Tate as chief executive as the agency completes its new management line-up. Tate, who has been a partner at Lucky Generals since March, will move to TBWA on 3 October. She will join at the same time as Andy Jex, the new chief creative officer, and Anna Vogt, the chief strategy officer, who were both appointed in July.
Asics Europe has appointed Robin Karakash to the newly-created role of director of integrated marketing communication EMEA. Before joining the sports apparel company, he was previously managing director of VCCP Berlin. Additionally, Olivier Mignon joins as director of sports marketing. His last role was business performance manager at Asics region South West.
Global tall womenswear retailer, Long Tall Sally, has appointed Lara Bonney as its new chief marketing officer. Bonney joins in November from the Abacus Alliance where she was managing director.
Greg Beales, former Labour Party strategy chief, has joined Shelter as its director of communications, policy and campaigns. He joins from WPP where he worked as a senior director.
Newgate Communications has appointed Neil Kleiner as a partner and as head of the company's digital and social media offering in the UK. He will also work with fellow Porta-owned agency Publicasity, and will be based in London. He was most recently head of social and content for Golin, and led social media in the UK for Havas Media.
Kim Holman has joined Jungle Creations as head of paid social with a focus on Facebook. Holman was formerly marketing manager (paid social & platform) at LADbible and before that, paid social executive at Havas.
Pat Fahy, who has held digital leadership roles at Publicis Technology, Oasis Communications, Lowe Live and Seymourpowell, has founded an innovation agency, Unicorn XP. The agency will be supported by the investor Nazir Ulghani. Jason Glenister, formerly of Seymourpowell, will be taking up the position of creative director while Peter Stawowski, previously a finance director at Accenture, becomes the shop's commercial director.
UNiDAYS, the student affinity network, has hired Kevin Tewis-Allen to the newly-created role of vice president of content. Tewis-Allen joins from media and internet firm UNILAD, where he was global director of business development (music & entertainment).
Merkle, the performance marketing agency, has appointed Claire Billings to vice president of marketing, Europe. In her new role, Billings will focus on supporting the growth of Merkle Europe by bringing a unified approach to marketing in the region. Billings, a former Campaign journalist, was previously marketing director at MEC.
Entertainment ad sales house Venatus has appointed Serena Pasion as publisher relationship manager and Emma Henderson-Williams as business development manager. Pasion was formerly sales manager at Ogury, while Henderson-Williams was business development manager at Spotad.
The Market Creative has appointed Richard McAleavy as its first head of client engagement. McAleavy was previously commercial director at Spirit Medical Communications.
A+, the content division of Academy Films, has signed the creative collective Another Space to its roster. Established by United Visual Artists, Another Space has worked with brands and artists including Nike, Google, Jay Z and Coldplay on music videos, ads, tour visuals and interactive installations.
Colonel Blimp has signed the photography and filmmaking collective the De Blinkks, made up of Leila Namaan and Damien Laurent. The duo is known for their work in fashion and has collaborated with clients such as Lacoste and French Connection as well as Volvo and Amazon.
Stink Studios is expanding with hires to lead its Los Angeles and Shanghai offices. Former Beats by Dre top global marketer Marlina Fletcher will serve as managing director in LA. Pek Yee Lai, general manager of SAME SAME But Different, the luxury social and digital arm of Dentsu, will be managing director of the Shanghai office.
Matt Squires, previously senior producer at Prodigious, has joined Fifty Fifty as senior commercials producer.