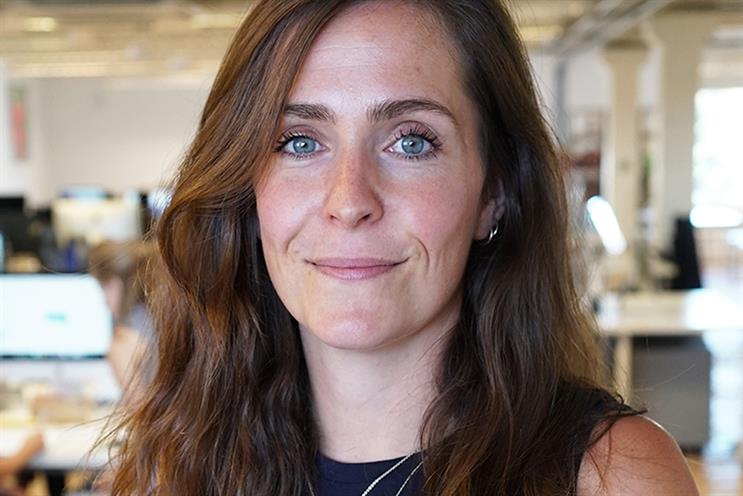 John Allison and Chris Bovill have been poached by Warner Music from Channel 4. Their new job titles have not yet been announced.
The duo will head up The Firepit content studio, where they will develop "formats and programming" with Warner's roster of artists, including Ed Sheeran and Coldplay.
They join Brian Murnin, who has quit Vice Media to be The Firepit's senior vice-president, business development.
Waitrose has appointed Martin George as interim customer director in charge of the supermarket's marketing and customer relations. George, formerly commercial chief at the Post Offices, replaces Rupert Thomas who was promoted to commercial director last year.
Grant Hunter is returning to the UK after a seven-year stint in Asia with Iris. He has been tasked with joining up the agency's teams in Amsterdam and Munich, and supporting creative output across the European offices, in the newly-created role of executive creative director for Europe.
Hunter will report to to global chief creative officer Shaun Mcilrath.
Iris has also added to its senior creative team in London. Rachid Ahouiyek joins from McCann Worldgroup as Iris' creative director for Adidas. Debs Gerrard moves over from Albion as creative director. They will both report into joint executive creative directors Andy Taylor and David Prideaux.
Mark Whelan, chief creative officer at Havas, has had his remit expanded to include media. He will take responsibility for the creative output of the 25 shops owned by Havas UK, including Cake, which Whelan founded in 1999.
Mike Clear is returning to Mother for the newly created role of head of Mother Studios. Clear left in 2012 after spending six years with the agency. During their "break" he worked with agencies including DigitasLBI and Publicis Media.
Clear will report to Mother's leadership team – Katie Mackay, Chris Gallery, Ana Balarin and Hermeti Balarin.
Alex Goat has been promoted from managing director to chief executive at Livity. She takes over from joint-chief executives, Sam Conniff and Michelle Morgan, who founded Livity in 2001.
Both founders will remain involved with the "youth-led creative network", with Conniff becoming chief purpose officer.
Red Brick Road has appointed its first non-executive directors. Bobi Carley and David Watson will work alongside the agency's four founders – David Miller, Ben Mitchell, Matt Davis and Richard Megson.
Digital out-of-home media owner 8 Outdoor has named Darren McKay director of insight and technology, and promoted Fiona Ravlic to national sales director. They will report to Cennydd Roberts, the chief executive.
Talon, the out-of-home media company, has announced a number changes to its senior team. Founders and former managing partners Frank Bryant and James Copley have been named managing directors, reporting into chief executive Eric Newnham.
Murray Hennessy has been appointed non-executive chairman. Joining him on the board is Grant Murray, chief financial officer.
Nick Mawditt and Adrian Skelton have been promoted to managing partner, Charlie Goldring becomes chief media officer, and Mapara Syed-Fernandez moves to the role of head of people.
Sebastiaan Moesman, the former COO Worldwide at GroupM Connect, has been appointed chief executive of Improve Digital, the full-stack advertising platform. Improve Digital founders, Joelle Frijters and Janneke Niessen, are stepping down after almost 10 years with the company.
Marketing agency Midnight Oil has announced a slew of new appointments: Noah Witlen, executive creative director; Anette Hughes, creative director; Amy Texter, associate creative director; Sam Contreras, senior art director; Nicole Fuhrman, lead digital and social strategist; Peter Chan, art director; Marc Cunningham, associate producer; and Chris De La Rosa, production artist.
Insight and strategy agency Flamingo has appointed a new chief executive officer. Desirée Lopez replaces co-founder Kirsty Fuller, who has decided to step down.
Gaming operator Mr Green has hired Antoine Bonello as chief operating officer. Bonello was previously at Paddy Power Betfair Malta, in roles including managing director and director of integration.