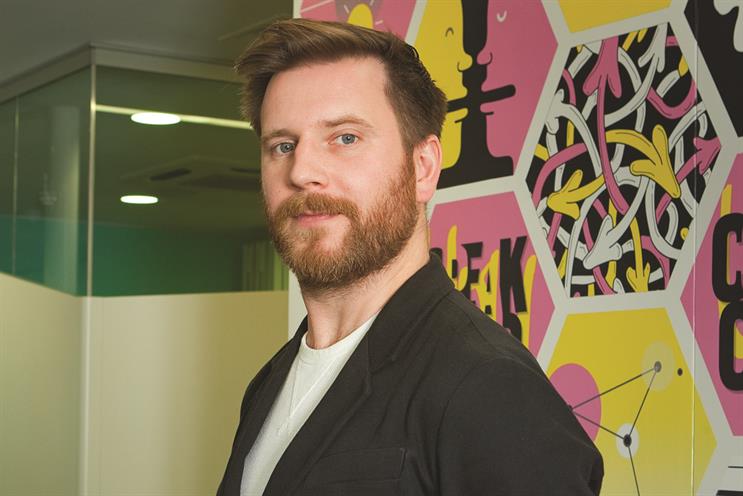 WCRS joint executive creative director Ross Neil is leaving the agency after 11 years. He was due to leave the agency in February for a month-long sabbatical but has opted to take a longer period of time out before deciding on his next venture. Leon Jaume and Billy Faithfull remain in their current roles of joint ECDs and will continue to oversee the agency's creative output.
Wayne Arnold, who co-founded digital marketing agency Profero in 1997, is preparing to step down as global chief executive of MullenLoweProfero on 25 March 2018 for a long break. The agency has given Aaron Reitkopf, chief executive for the Americas, the additional role of global chairman and hired Ben Mooney from Publicis Sapient as global head of business transformation.
Lida chief creative officer Trefor Thomas is leaving after just 18 months at the agency. Leadership of the creative department is being handed to Tori Winn, executive creative director, and Pavel Fernandez, creative director.
Samsung head of sponsorships, sport and entertainment marketing Benjamin Blanco has departed after five years with the company. He promised an update on his plans in the New Year, while Samsung declined to comment on the future of his role.
Hearst has hired Initiative's Sarah Tsirkas and Oath's Joni Morriss as group agency directors. Both will join the publishing company in January and will report to chief agency officer Jane Wolfson.
Aesop has unveiled Oliver Group chief creative officer Brian Cooper as its next creative leader. Cooper will join Aesop, which operates under a storytelling proposition, as executive creative director in January. He replaces Martin Grimer who left earlier this year to "pursue a variety of opportunities", according to the agency.
McCann Manchester has appointed Matt Lalande as digital group head. Lalande has several years' experience from Wunderman New York and London. The agency has also hired TBWA Eleven Sydney's Tom Cummings as senior account director for PR, social and content and appointed Adam Prendergast as technical director.
Initiative has hired Charlotte Eagland as head of consumer insight and analytics. She previously worked for independent media agency MC&C as head of analytics.
TribeCX, a community of customer experience professionals, has appointed Mark Harrison as chair. He was previously general manager, customer excellence at Shell. Harrison replaces Nigel Howlett, who will remain involved in TribeCX in a strategic advisor role.
Media iQ, the global analytics agency, has appointed Dean Nagib as head of sales UK and Mike Gray as head of client strategy to further its UK expansion. Nagib was previously head of sales at AOL and Gray joins from Rocket Fuel where he served as head of industry.The two positions are newly created and both new hires will report directly to Marcus D'Souza vice-president: strategic accounts, EMEA, and Joe Worswick, joint managing director, UK.
Merkle, the performance marketing agency, has appointed Julia Crawley-Boevey to the newly created post of head of mergers and acquisitions for EMEA. Prior to joining Merkle, Crawley-Boevey was head of global business strategy and M&A at digital marketing agency iCrossing.