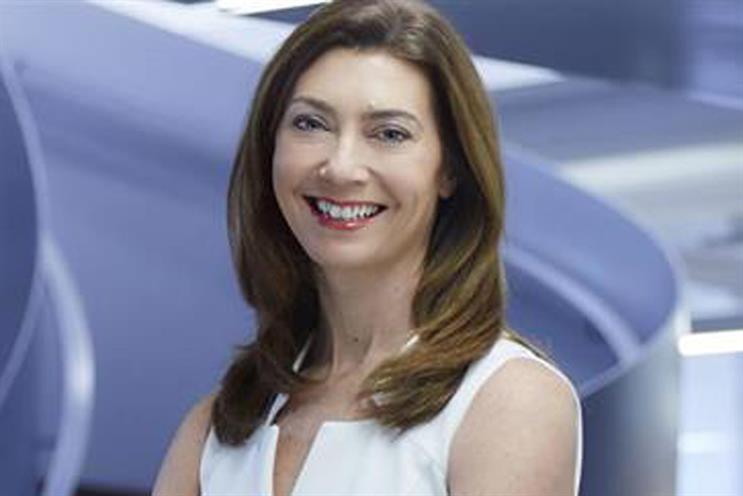 Lindsay Pattison (pictured, above) has been named chief transformation officer of WPP with responsibility for getting its agencies to work more closely together for its top 50 clients. Pattison will keep her existing role as chief transformation officer of Group M, WPP's media-buying division, which she was given in May. Prior to that Pattison was global chief executive of Maxus but Group M is merging the agency with MEC to form Wavemaker.
Fold7's executive creative director Simon Learman is leaving the agency amid a staff restructure. Learman, who joined the independent agency last year from Adam & Eve/DDB, is leaving at the end of the year as Fold7 restructures its creative department. The agency plans to welcome new creatives in 2018.
Jonny Spindler, the chief operations officer at Abbott Mead Vickers BBDO, is leaving the agency just one year after being promoted to the role. Spindler, who joined AMV in 2010 as innovation director before being made chief innovation officer in 2012, is joining Been There Done That, a crowdsourcing community of creative talent, as a partner. He is not being replaced.
Possible has appointed Chris Daplyn, formerly managing director at fellow WPP agency Wunderman, as UK chief executive, with immediate effect. Dapyln succeeds Neil Miller, who is moving into a wider team role, working alongside WPP's chief revenue officer George Rogers. Having joined Wunderman in July 2013 as business director, Daplyn later became managing partner and head of client services, and was promoted to managing director in January 2016. Before Wunderman, he was group account director for two years at Lida and M&C Saatchi.
WPP-owned out of home and experiential company Kinetic has a new chief executive. Mauricio Sabogal has left to pursue other interests and is being replaced by WPP veteran Marc-Antoine De Roys. His last position was chief financial officer of tenthavenue.
Bertrand Fraboulet and Karim Eid have been jointly appointed as global heads for Havas Group's performance marketing brand, Ecselis. Fraboulet was previously co-head of Ecselis France while Eid joins Ecselis from Publicis Media France, where he was managing director for Zenith and Performics. The hires were part of a host of appointments.
Alison Jones, Carat UK's chief client officer, is to join the Co-operative Group as UK customer marketing director at the end of the year. Jones, who joined Carat UK in 2016, has brand-side retail experience, having held positions including marketing director at Debenhams, group chief marketing officer at Arcadia and also various roles at M&S and Next during her career. Prior to joining Carat, Jones was chief marketing officer at Woolworths Australia.
James Shoreland is the new chief client officer for Initiative across the UK and EMEA. Shoreland joins from Publicis Groupe's media network, Blue 449, where as global managing director, he took the business from one to 22 offices in two years. Prior to that he held a number of US-based roles for Publicis.
VCCP has poached creatives Nick Sheppard and Tom Webber from Adam & Eve/DDB. Sheppard and Webber join as a senior creative team following the agency's new-business wins including Cadbury, Domino's, Suzuki and Britvic. They will report to Darren Bailes, the executive creative director of VCCP. Since starting at A&E/DDB in 2009, the pair has worked on brands including Volkswagen, Amstel and Dreamies, and most recently created Marmite's "Gene project" campaign.
Thomas Müller has been promted to general manager for Europe, Latin America and the Middle East, following his previous role as Fjord's design director for the same regions. His responsibility now spans half of Fjord's 26 offices across the world, and he will focus on business growth, studio expansion for the Accenture Interactive-owned agency.
Bloomberg Media Group has appointed Archant Dialogue's commercial director Tim Kersen as sales manager for finance and auto across Europe. In his new role, Kersen will lead a sales team responsible for multi-platform media partnerships with some of the world's biggest financial and automotive brands. His remit will span Bloomberg Media Group's portfolio and covers traditional advertising through to bespoke custom content and integrated marketing solutions.
Creative agency 23red, has appointed Susan Poole, formerly chief strategy officer at ZAK, as head of strategy. Poole is an IPA Effectiveness Grand Prix author and a NABS Fast Forward mentor who is committed to helping develop talent within the industry.
Charlotte Regan has joined creative media agency Cultureshock in the newly created role of development director. She will work across a variety of projects, creating partnerships between the luxury lifestyle sector and the cultural sector. Regan worked with the ArtReview team as a consultant director between 2008 and 2017, where she was responsible for introducing luxury brand advertising and partnerships across both print and digital platforms.