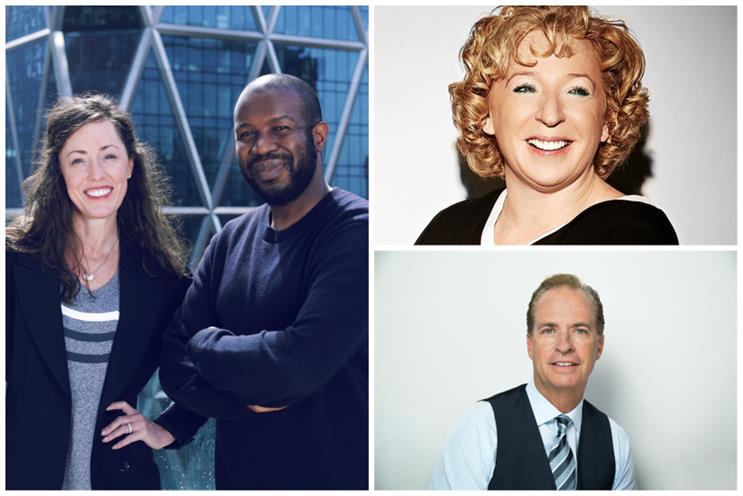 Wins & losses
Omnicom Group has formed the Brand Consulting Group to focus on strengthening new business development, creating customized teams for clients, better targeting of internal investments and improving expertise and knowledge across management teams. Omnicom executive Chuck Brymer will lead the new group as chairman. Mark O'Brien, currently CFO of Interbrand, will assume the role of COO.
Two WPP veterans have started their own shop. Chinatown Bureau CEO Paul Miser and chief strategy officer Marie Berry previously worked a boutique agency Hudson Rouge. The new agency builds tools and invests in technology with the goal of making the creative business accessible to anyone.
---
Up & out
Y&R has brought on Yusuf Chuku as chief strategy officer of North America.
VCU Brandcenter has named Jeff Steinhour as a new chairman of its advisory board. He was on of CP+B's founding partners and its global vice chairman for years before he started his own shop.
Laura Rogers will take on the role of executive creative director of Campbell Ewald following a promotion.
Digital agency Fluid is making Kyle Montgomery VP of technology and Stephanie Wiseman VP of business development.
Global retailer HBC has appointed Bari Harlam as its new chief marketing officer.
Bailey Lauerman has added eight new members to its Omaha and Los Angeles offices since the start of 2018: Gwen Ivey and Olivia Poggenpohl join as a group account directors, Brittany Redden has taken on the role of senior account executive, Jocelyn Houston is the new account supervisor, Casey Stokes has joined as the senior motion designer, Rachel Cain is the new PR/social specialist, Samantha Evans joins as a production artist and Marlee Ingham is the new associate copywriter.
AKQA's Cristina Torres is the new executive director at Basic. The agency has also snagged Apple's Michael Madavi as senior strategist and Instrument's Steve Denekasas vice president of creative. Freelance creative producer Danielle Higgins has also joined as marketing director.