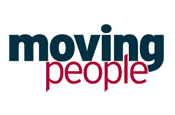 The winning agency will be briefed with creating a through-the-line campaign, which will include TV, print, press and digital work.
It will be aimed at promoting Moving People's core principles of battling mental health discrimination and changing attitudes towards the problem.
Last month, the charity group was awarded £16 million from the Big Lottery Fund and a further £2 million from Comic Relief.
Moving People is made up of the charities Mind, Rethink, Mental Health Media and the Institute of Psychiatry, Kings College London.