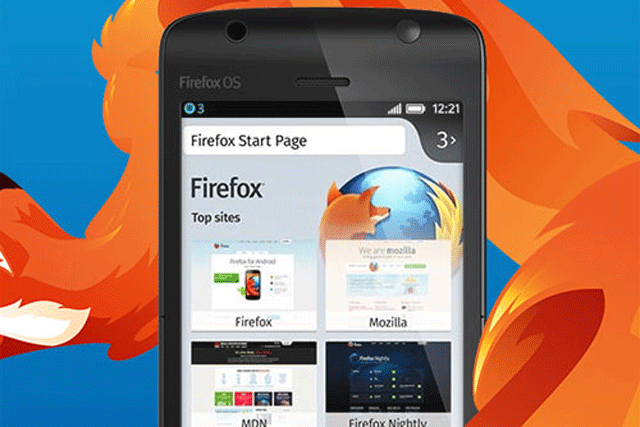 The Cloud FX phone is aimed at driving mass-market smartphone penetration in the region.
It is being sold exclusively via online retailer Snapdeal.com and has been developed by Intex Technologies, marks Mozilla's first foray into low-cost Firefox-powered smartphones, with the company preparing to announce a number of other product launches.
The Intex Cloud FX features a 1GHz processor and expandable memory up to 4GB and has dual SIM, Bluetooth and Wi-Fi capabilities. The handset supports several languages, including Hindi and Tamil.
Mozilla said the device's Firefox OS is the "first device platform built entirely to open web standards, with every feature developed as an HTML 5 application". The launch follows Mozilla's unveiling of its Firefox mobile OS at last year's Mobile World Congress in Barcelona.
Dr Li Gong, president of Mozilla, said: "It is exciting to see the Intex Cloud FX now available as the first Firefox OS device in India and Asia. The positive consumer feedback from other markets tells us that people like the unique user experience and openness we're building with Firefox OS."
The launch is an assertive move by Mozilla to extend smartphone penetration in India and Asia, using a price tag that significantly undercuts the cost of premium handsets such as Apple's iPhone and Samsung's Galaxy.
Gong said: "With support from Intex, Firefox OS smartphones in the ultra-low-cost category will redefine the entry-level smartphone and create strong momentum in Asia."
Kunal Bahl, co-founder and chief executive of Snapdeal.com, said: "The launch of India's first Firefox OS smartphone by Intex and at such a lucrative price point, exclusively on Snapdeal.com, is very exciting, given the enablement it will provide to current feature phone users to upgrade to a high quality smartphone."