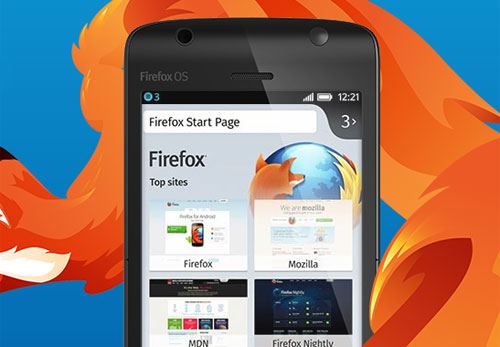 The company used the opening of Mobile World Congress in Barcelona to unveil its Firefox OS, which it claims is the first such system "built entirely to open web standards".
Mozilla's OS will allow every feature on a smartphone to be developed via HTML5, rather than relying on the phone's own programming.
Gary Kovacks, chief executive at Mozilla, said the company is bringing out its own operating system because it believes the current model is broken, as it requires Google, Apple, BlackBerry and Microsoft to approve every piece of content on a phone via their respective operating systems.
He said: "Our goal is to level the playing field and usher in an explosion of content and services that will meet the diverse needs of the next two billion people online."
The Firefox OS will first launch in emerging markets including Brazil, Colombia, Hungary, Mexico, Montenegro, Poland, Serbia, Spain and Venezuela.
Manufacturers including Alcatel, LG and ZTE will be the first to build Firefox OS devices with Huawei expected to follow later in the year. Firefox is expected to launch in the UK in early 2014.
Mobile operators including Hutchinson Three Group and Telefónica, which owns O2, have thrown their support behind the impending operating system.
Christian Salbaing, deputy chairman of Hutchison Whampoa Europe, believes the Firefox OS will provide "provide devices for entry-level smartphone users at a more affordable price."
He said: "We believe the introduction of Firefox to mobile devices will increase competition in operating systems, improve consumer choice and hopefully lower overall device costs, bringing smartphones and advanced services within the reach of more of our customers."
Cesar Alierta, chairman and CEO of Telefónica, said: "2013 marks the start of a new phase in our industry, one that will be characterized by open standards.
"It is a major step to bring balance back to the telco sector, an initiative with strong cross-industry support."
Global marketing of Firefox OS will be led by former LG UK marketing director John Bernard, who was hired by the company in September to build brand awareness among consumers through advertising, sponsorship, in-store activity, channel marketing, and via agreements with smartphone manufacturers."