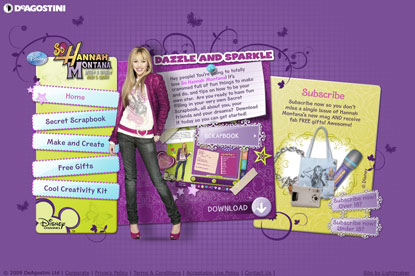 The business includes the £8m UK account, currently handled by MPG, and the publisher's media in five other European markets.
MPG is defending the business against five undisclosed competing agencies.
The first stage of pitching has already taken place and the pitch process is being led out of Italy.
MPG won De Agostini's UK media in February 2006, beating the previous incumbent, MediaCom, in a pitch.
De Agostini, the publisher of hobby and collectable titles such as So Hannah Montana and Peppa Pig Playland, traditionally uses television to launch new products.
The publisher has roughly 50 per cent of the global part-works market, followed by another Italian company, Fabbri, with just over 20 per cent.
The De Agostini catalogue includes works on general culture, art, history and geography, along with practical cooking manuals, DIY books, language and computer courses, music and film collections, and children's and teenagers' books.
The company is seeking to create a global content business and outlined plans two years ago to double the size of its Zodiak Entertainment TV subsidiary through acquisitions in order to compete with the likes of the Big Brother producer, Endemol.