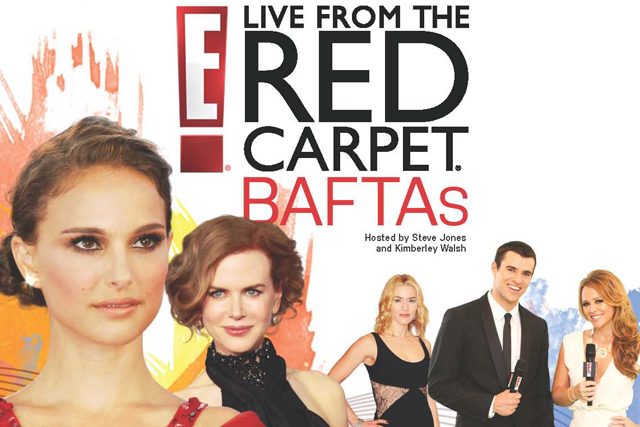 The show, from E! Entertainment, the US-based TV network, began in 1996 with a Joan Rivers-hosted TV programme that filmed celebrities arriving for the Oscars.
MPG's content division created the 'My Red Carpet' Facebook app for users who want to see how they would look if they were a celebrity walking the red carpet. It uses Katy Perry's single 'Firework' in its soundtrack.
App users can watch stylists fussing around them before getting out of the limousine onto the celebrity-filled red carpet. Two sequences have been shot, appealing to either the male or female target user.
Once users have downloaded the app and customised it with their image, they can share it with friends who will then be encouraged to click a link to drive them back to the E! Online Facebook page.
The app is integral to 'The Party Before the Party' campaign, aimed at promoting the 'Live From the Red Carpet' brand ahead of the 2011 film awards season.
TV presenter Steve Jones and Girls Aloud singer Kimberley Walsh are set to host E! Entertainment Television's 'Live From the Red Carpet' programming event for the 2011 Bafta Awards on Sunday 13 February.
To promote the show prior to each day's broadcast, MPG International Media Contacts has created activity to support the Facebook app that spans online, print and TV.
The campaign will be primarily targeted at the UK, French, Italian and German markets, but will be available globally in English, French, Italian and German.
Additionally, MPG International Media Contacts' content division has produced a 60-second interactive film that will be seeded online on 1 February on fashion blogs and websites for women's magazines Marie Claire, Cosmopolitan and In Style.
E! International Network viewers and E! Online visitors will be able to watch 'Live From the Red Carpet' coverage of the Academy Awards on Sunday 27 February, hosted by Ryan Seacrest and Giuliana Rancic.
Since its launch the franchise, which targets 18- to 35-year-old "celebrity-seekers", has extended to regular spots shown in cinemas that feature premiere footage from the latest films and celebrity interviews.
Nick Price, head of content, MPG International Media Contacts said: "It's been great to work on something as creatively challenging as this. By creating an engaging campaign using content and social media to deliver something genuinely different, we are able to better and more convincingly speak to the young female audience with whom E! Entertainment has a strong relationship."