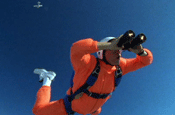 The news comes in the same week that the media network landed the £35 million global Hugo Boss business.

Media buying and planning for Rightmove was previously held by Equinox Communications.

Edwards Groom Saunders was awarded Rightmove's communications planning last month, at the same time as the buying review was called. EGS worked with Rightmove on the selection of a media buying agency.

Mark Craze, the managing partner at MPG, said: "Rightmove.co.uk is a fantastic brand. We are thrilled to be working with them."

Meanwhile, Hugo Boss, the German fashion brand, has awarded its £35 million global media planning and buying business to MPG's international arm, MPGi.

The review did not include Hugo Boss' fragrance range.