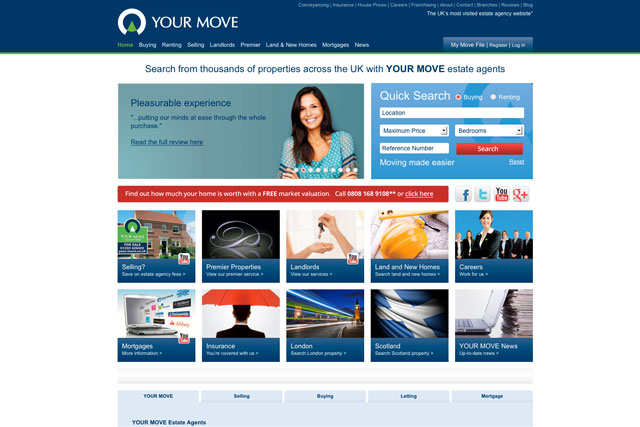 It is understood that the Havas-owned agency pitched against an undisclosed WPP shop for the business and that there was no incumbent.
The pitch process was handled by the intermediary Squadron London.
Your Move claims to have more than 300 proprietary and franchised offices in England and Scotland.
Marc Mendoza, the chief executive of MPG Media Contacts, said: "Your Move is a very successful business in a highly competitive marketplace and we are delighted to be working with them. They have huge ambition."
David Newnes, the managing director of Your Move, said: "We had great chemistry with MPG Media Contacts from day one and were impressed by their thorough understanding of our business and challenges while demonstrating market-leading modelling and analytics."
Follow @nickbatten2