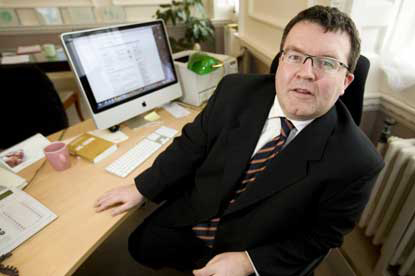 Tom Watson, the former minister for digital engagement with responsibility for COI, tabled a Commons motion calling for "a common, open standards format so that any citizen, company or voluntary organisation can easily use the data on their own digital platforms". His call has been backed by 27 other MPs, 18 of them Labour members.
Watson's move is designed to cut unemployment faster as Britain emerges from recession, by ensuring people know about vacancies in regions other than where they live.
His proposal also has far-reaching implications for a public sector recruitment ad budget estimated at £400 million a year. It will be considered in a review of the Government's use of the internet by Sir Tim Berners-Lee, the man who invented the web.
Labour ministers have adopted a softly, softly approach to switching job ads online to ease the squeeze on the newspaper industry, but admit privately that many will eventually go online.