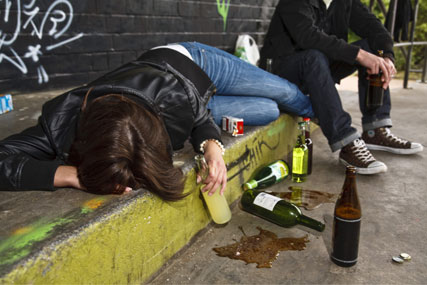 Eighteen MPs, including ten Labour members and three Liberal Democrats, have signed a Commons motion urging the drinks industry to end "price-led mass-media advertising" in return for the Government's decision not to restrict their campaigns.
The Home Office announced on Tuesday a new minimum price under which alcohol can no longer be sold for less than the rate of duty plus VAT on it. Critics said lager would still be sold for as little as 38p a can and wine £2 a bottle.
Ministers insisted the move was not their "last word" on the issue but admitted they had no plans to curb ad campaigns for cheap drinks or demand changes to the ad industry's code of practice.
Pressure groups joined the call for restrictions on ads to underpin the new "floor price". Alcohol Concern, which wants the code tightened so that no more than 10 per cent of the target audience is under 18 years of age rather than the present 25 per cent, said: "Action on pricing, advertising and irresponsible promotions are the first step to reversing a drinking culture."
The British Medical Association, which favours a ban on all alcohol advertising, said the Government's strategy to "nudge" people into changing their behaviour would have a limited effect while they were surrounded by "glamorous alcohol marketing".