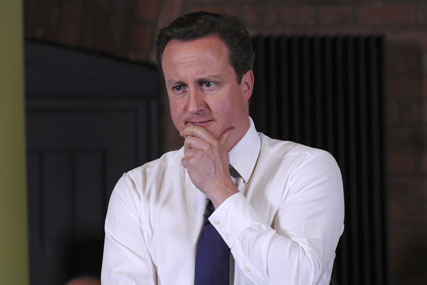 Eighteen MPs have signed a Commons motion urging the Government to impose a ban on "sexualised media, marketing and products aimed at or easily accessible to children under 16".
The Conservative Party's manifesto at the May election promised to "reverse the commercialisation of childhood" and to ban marketing companies in serious breach of the rules bidding for government contracts for three years.
Although no action has yet been taken, the Cabinet Office insists it is working with the Department of Education to tackle the problem and that an independent review will be published by next March. The inquiry is considering "regulatory and non-regulatory measures to address the commercialisation and premature sexualisation of childhood".
Cameron is expected to urge companies to tighten the rules voluntarily through a new "responsibility agreement" rather than bring in legislation.
The MPs, including seven Labour, five Liberal Democrat and two Tory members, urged the Government to go further. They said: "We are concerned about the effect on children's wellbeing of the volume and some methods of advertising of children's products, and are particularly concerned about the use of sex to sell to children."
This week the Advertising Association announced the launch of Credos, the think tank chaired by James Best, which will focus its research on areas that include improving understanding of advertising's impact on children.