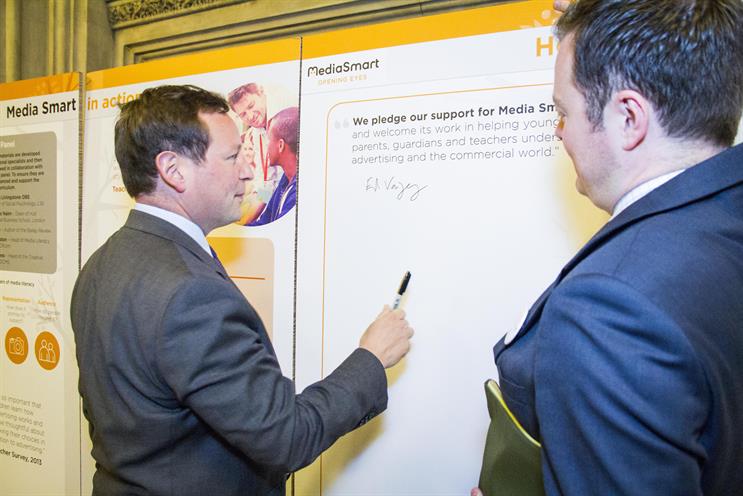 Among those who have signed a pledge wall as part of an exhibition in Parliament explaining how the programme is helping school children are: Damian Collins MP, a member of the Culture, Media and Sport Committee; Maria Miller MP, the former culture secretary; and Lord McNally.
Media Smart is a not-for-profit organisation backed by the Advertising Association and a number of bodies, ad agencies, brands and media owners. It provides educational resources for children aged between seven and 16 with topics such as social media and body image.
Mark Lund, the chief executive at McCann WorldGroup and the chairman at Media Smart, said: "Advertising has a responsibility to help young people understand the ads they see, and we're delighted that over 12,000 schools have introduced Media Smart's resources into their classrooms to date.
"Today's political backing for Media Smart shows how worthwhile, and well thought of, the programme is."