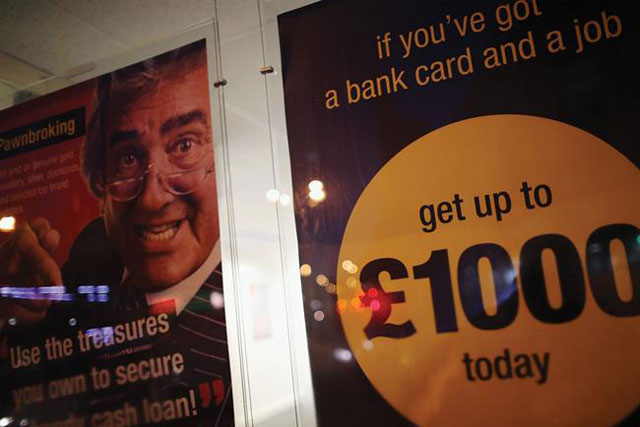 A business, innovation and skills committee report made the recommendation after reviewing research by Ofcom, that showed payday, or short-term lenders – a category which includes brands such as Wonga – advertised frequently on daytime television and children's channels.
The committee said that it also welcomed the Financial Conduct Authority's proposals that ads for payday lenders include a heath warning, as well as directions to debt advice services.
Unsolicited marketing of payday loans through texts and emails was also viewed as a problem. The committee said that there was not enough research to know who was behind the activity and who was being targeted, but suggested the FCA moves quickly to ban brokering payday loans through email and text if it discovered bad practice.
The committee also asked the FCA to holistically review the impact of payday lender advertising, with a view to implementing a stricter code of practice on the businesses.
The report comes following cross-party concerns about lax regulation in the payday loan sector. In 2011/12, the payday loan market was worth between £2 billion and £2.2 billion, up from £900m in 2008/09.
Earlier this year, the Office of Fair Trading investigated payday lender websites and found that most in the sector made claims it considered "potentially misleading", by overemphasising the speed and simplicity of loan applications.
In April 2014, regulation of the sector will pass to the FCA, which is already looking at creating a new regulatory framework.
In a statement, Wonga said: "Our views on most of the points raised by the committee are captured in their report. On advertising, however, which is something we weren't asked about during our participation, the idea that Wonga advertises on children's TV channels or programmes is a myth. We have a strict, long-standing policy not to advertise in this way."