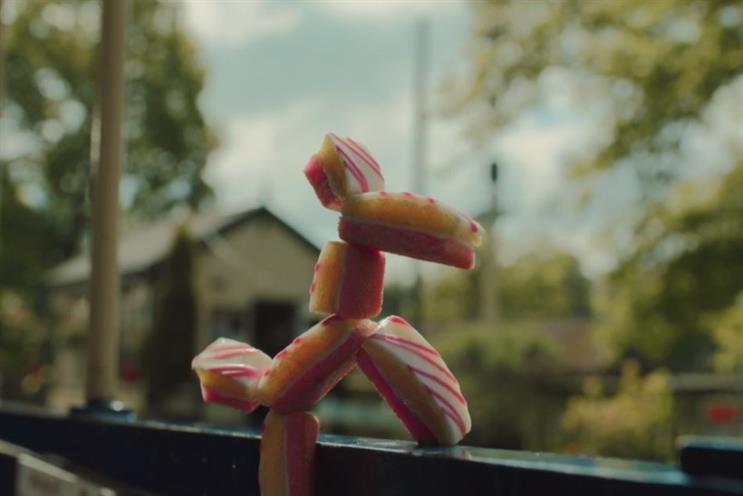 The 20-second ad, created by JWT, features a stack of Angel Slices shaped like a dog, complete with happily wagging tail, as it heads for a day out in the park. It will break on ITV, supported by social.
The spot is intended to highlight the fact that Mr Kipling snack packs are suitable for treats on the go, a format that Phil Ellis, marketing director of sweet treats (Mr Kipling and Cadbury) at Premier Foods sees as a growth opportunity for the food giant.
Since we relaunched in September we're seeing double-digit growth
After faltering annual sales across the business, Premier Foods is accelerating its investment in marketing to drive growth of its Mr Kipling and Cadbury brands. It relaunched Mr Kipling in September 2014, kicking off a major TV drive, with an ad featuring a young child and a pink elephant in a park.
Since the campaign, the brand has posted strong growth in Q4 and Q1 2015, according to Ellis.
He now plans to capitalise on this momentum by doubling the amount of TV airtime for both Mr Kipling and Cadbury, increasing investment by 15% and 20%, respectively.
"We still see the snack-pack format as a fantastic opportunity to grow that piece of business," he added. "Since we relaunched in September, we're seeing double-digit growth, so it very much feels like we're tapping into a relevant proposition in today's environment."
The campaign will continue with the theme of "life is better" with cake; the main aim is to "bring to life the fact you can take this product out on the go with you", said Ellis.
Premier Foods has also invested in a new manufacturing line and will introduce two-slice packs for the first time to tap into the trend for convenience in the broader grocery market.
Mr Kipling is seeking to move away from its old-fashioned image by using the spot to reach out to a younger audience of children and mums. The TV campaign will also highlight an on-pack promotion for family trips to London Zoo.
We have to make sure we have a range of products that suits everybody's needs – not just old people
Ellis described Mr Kipling as a "traditional brand" with an older consumer profile, but said that since the 'Elephant' campaign last year, brand metrics have been shifting toward a younger demographic.
"Tracking for that ad was very strong and moved some of the key metrics in terms of making the brand overall more relevant to today's audience," he added.
"We have seen improvement in scores for 'this is a brand for the family' and 'this brand is more relevant for today' and that the products taste better, although that wasn't a message that was overtly in the communication."
The brand has sought to innovate to reach out to new audiences. In May, for example, it introduced milkshake-flavoured slices, and this month it is set to roll out cocktail-flavoured slices.
Ellis said: "We're looking at how we make sure that for all the people who buy Kipling – that's almost two in three households – we have a range of products that suits everybody's needs, not just old people."