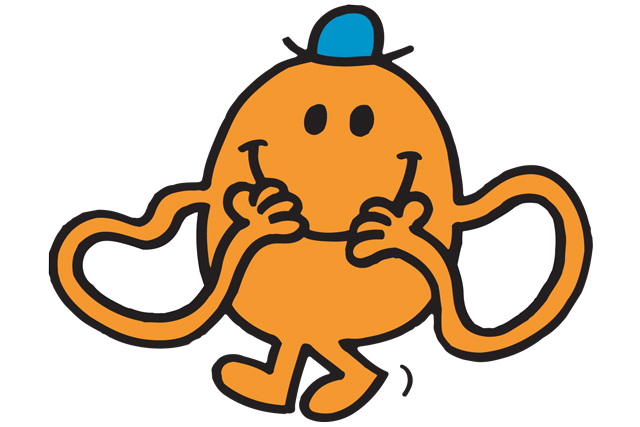 The characters, owned by TV production company Chorion, will be promoted in a four-month campaign, created by Exposure, encompassing digital, social media, PR and retail partnerships. Activity began this week.
On Monday, Google displayed 16 Mr Men and Little Miss 'doodles' to mark the birthday of the characters' late creator, Roger Hargreaves.
The brand message, 'Celebrating 40 years of fun, fashion and laughs', will be used for a series of fashion-related partnerships. The brand is expected to announce in-store activity at a London department store, as well as tie-ups with UK festivals and media organisations.
The Little Miss arm of the brand is extending its fashion presence into beauty by collaborating with Nails Inc, the nail bar chain, to release a line of limited-edition nail varnishes. Little Miss characters will appear on bottles in this year's summer trend colours.
Several agreements have already been signed for the use of Mr Men characters, including the sale of giant chocolate Mr Men and Little Miss figures by chocolatier Thorntons, and an exclusive deal with Tesco to stock the first range of Mr Men sweets.
Optician Specsavers used the Mr Men characters last year in an ad campaign, based on its 'Should've gone to Specsavers' strapline.
Adam Hargreaves, son of creator Roger, who now continues the books and animated series, capitalised on last month's royal wedding with books introducing the character Little Miss Princess.
In 2006, he launched the series' first character based on a celebrity. Little Miss Stella was inspired by fashion designer Stella McCartney.
A Mr Men and Little Miss DVD box set will be released in September, with a live tour due in the autumn.
MR MEN TIMELINE
1971: First six Mr Men books published, featuring characters such as Mr Tickle (below right), Mr Happy and Mr Bump.
1975: First of 28 episodes of an animated Mr Men TV series broadcast on the BBC.
1981: First Little Miss books published, including Little Miss Bossy, Little Miss Naughty and Little Miss Sunshine (above).
2004: Rights sold by Roger Hargreaves' widow, Christine, to TV production company Chorion. The author had died in 2001.
2010: Mr Men characters appeared in a TV ad for opticians Specsavers.