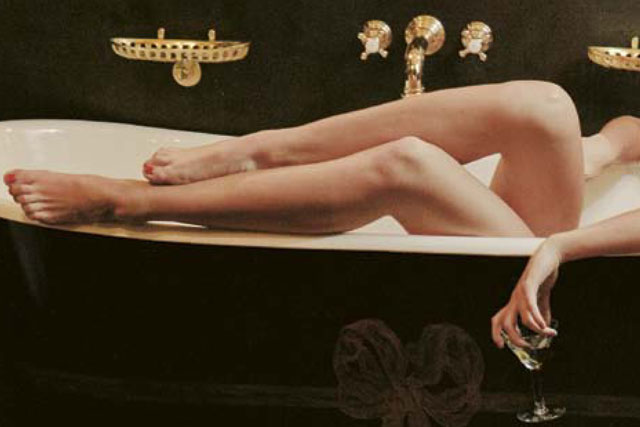 Created by Goosebumps, the national print marketing campaign breaks in the first week of January, running across premium titles Vanity Fair, Tatler, GQ, Harper's Bazaar and Elle.
The campaign features a series of images that show the different luxury experiences couples can enjoy in a luxury hotel.
One ad shows a woman relaxing in a bath, while the ad reads, "When it comes to getting lucky there's no such thing as luck".
The campaign runs under the umbrella messaging, "Mr & Mrs Smith. Uncovering the best boutique hotels since 2003."
James Lohan, chief executive and founder of Mr & Mrs Smith, said: "With the recent beta launch of smithandfamily.co.uk, we wanted to reassert Mr & Mrs Smith's distinct identity as young and fun, and felt a brand-reinforcing campaign to remind people of our slightly mischievous roots would be the perfect tonic.
"I don't believe any other travel company would get away with skinny-dipping and after-dark croquet shots and I hope the gently suggestive images and provocative lines bring a smile to people's faces and inspire them to whisk someone special away for a romantic break."
Earlier this year, Mr & Mrs Smith created a new brand family under the core Smith brand name. It featured the creation of Smith & Family, Smith & Friends and Smith & Co brand extensions, to answer growing demand for boutique hotels that cater for groups, family and business accommodation, in addition to couples.
Mr & Mrs Smith is readying separate work for these brand extensions later in 2013.
Follow @loullamae_es