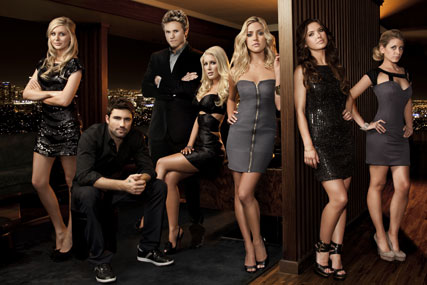 MTV, which offers viewers a full mobile service as well as the capacity to download exclusive MTV content including live music, ringtones, wallpapers and screensavers, has already contacted agencies in London inviting them to pitch for the business.
The mobile service, which allows customers to download the latest tracks from MTV's charts and keep up to date with MTV shows, was set up to make the brand available across multiple media platforms, so fans can interact with it whenever they want. The service has a dedicated website and WAP mobile portal.
The MTV Mobile activity will follow recent advertising campaigns for the TV network that have included Lowe London's Aids awareness spot for MTV's "Staying Alive" campaign that premiered on World Aids Day last year.
Quiet Storm also created a recent TV campaign for MTV to launch its music and entertainment channel, Viva.
The top-rated TV shows currently running on MTV, which launched in the US in 1981, include The Hills, My Super Sweet 16 and The Hard Times of RJ Berger.