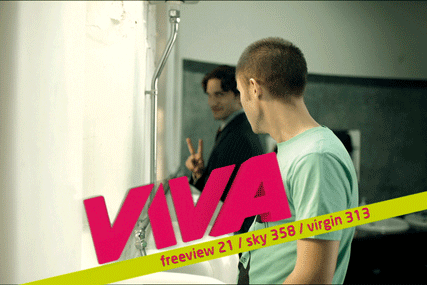 Brand
Viva
Owner
MTV Networks
What's happened?
Channel has launched

Viva is certainly an improvement on TMF - it feels fresher and the bright pink logo makes it clearer this is a youth-oriented offering.

The ad promoting the channel drives this home - it's irreverent and disruptive and shows the target market (16-plus teens and young adults) having fun.

Viva has identified a market that currently is not adequately catered for - teenage Skins fans who spend their time flicking between Dave and E4 - and has targeted its programming accordingly.

There is a mix of comedy and reality shows, US imports and the eternally appealing South Park.

A great deal of the programming seems to have been built with 16-year-olds in mind: think Hulk Hogan's Celebrity Wrestling, My Super Sweet 16 and Slips - a show in which two lads in souped-up cars race each other, and the winner takes the car.

The channel also promises new shows unique to Viva - a good sign, positioning the channel as important for MTV's growth and brand development.

It should also bolster the strong viewing figures it inherits from TMF - one of MTV's most successful channels because of it being free to air.

All in all, Viva is a good launch from MTV and one that looks set to fill - if not dominate - the teenage sector.

It is a fun channel that doesn't take itself too seriously and the choice of programming should really appeal to its target audience.

What's good?
The channel is filling a gap in the market.

What could be better?
Hitting the spot so far - wouldn't change anything just yet.

Would I book my clients into this?
Definitely - especially our entertainment and music clients.
Jenny Biggam, Founding partner, The7Stars