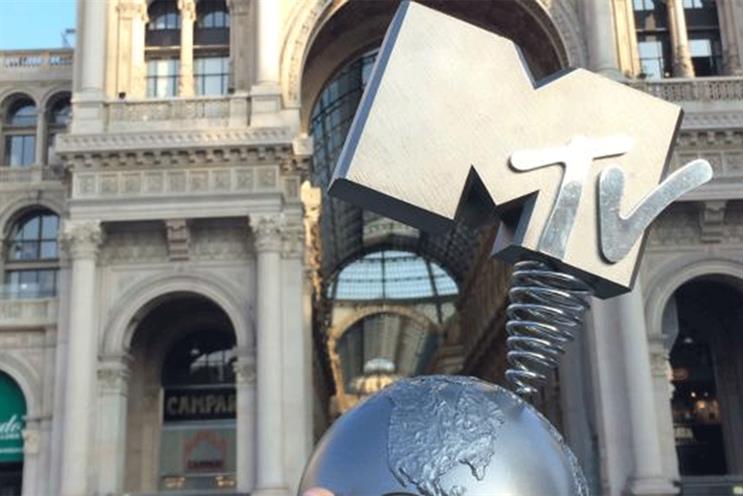 The app launched yesterday. It turns a burst of photos into a high-quality mini video that plays forward and back.
On Sunday, the awards will feature a backstage booth formed of semi-circle LED screens playing fast moving images that generate live action Booms. The celebs will be encouraged to Instagram their images for the Boomerangs.
The videos will then be shared on the celebrity's Instagram account throughout the event and on the MTV EMAs profile.
MTV is also planning to broadcast the red carpet events and the main show through a virtual reality live stream through the MTV EMA app used with a cardboard viewer.
The broadcaster has partnered with Snapchat to cover the event through a MTV EMA Live Story. There will also be custom MTV EMA geofilters for Snapchat users attending the show.
News from the red carpet, main show and backstage events will be shared through MTV's international Snapchat Discover channel.
Live content will also be featured on Vine, Facebook, Twitter and Periscope.
MTV Canvas will also launch on Sunday. The online tool gives fans the chance to play with the brand to create their own visual art with music and backdrops.
The pre-loaded content will begin with MTV EMA-themed assets. Users will be able to share their video creations on Facebook or Twitter, and submit them to run on-air on MTV's international channels. Any videos shared will feature the user's social media handle.
Bob Bakish, the president and chief executive at Viacom International Media Networks, said: "When our international channels evolved from 'I want my MTV' to 'I am my MTV,' we knew it would be critical to give our audience different entry points to play with the brand and truly make it their own.
"It's fitting that we'd launch this tool on one of our biggest nights of the year, and we hope our audience uses MTV Canvas to continue the pop culture revelry in the wake of this year's show."