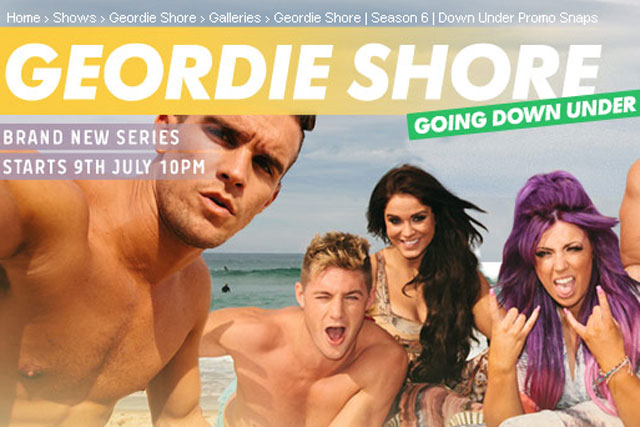 Starting today, MTV will be sending out exclusive photographs and videos from its own 'Geordie Shore' Snapchat account directly to fans' smartphones, giving them a sneak peak of the "cheekier side" of the sixth series, which premieres on 9 July.
Complementing the Snapchat activity is an on-air campaign, which launched on 18 June, showing a mobile phone left lying on a beach, which is revealed in the style of the post-credits scene of 'The Hangover' to contain the Newcastle group's holiday snaps.
Snapchat, which launched in September 2011, has become the latest darling of the rapidly expanding social media sector, with its valuation soaring from $60m (£39m) to $800m (£518m) this year.
At the same time, its user base, which runs into the millions, has expanded beyond its early teenage adopters and it now claims some 200 million images are shared a day via its platform, up from 60 million in February.
However, with almost half of Snapchat users having received nude or inappropriate photos, the platform has gained an unwanted reputation as the app of choice for sexting and, perhaps as a result, brands have been slow to get on-board. Brands that have used Snapchat to engage with consumers include Taco Bell and New York frozen yoghurt chain 16 Handles.
Jo Bacon, MTV UK vice-president of marketing, creative and publicity, said: "Strategically for this campaign, Snapchat completely lends itself to the creative concept for series six, offering us a direct marketing route to our fans by reaching them on their most beloved devices.
"Providing even more exclusive and irreverent content to our fans gives them immediate access to all the need-to-know series information, allows us to tease storylines and, more interestingly, use the platform as a means of driving real-time tune-in reminders in a period where TV viewing habits are ever-changing."