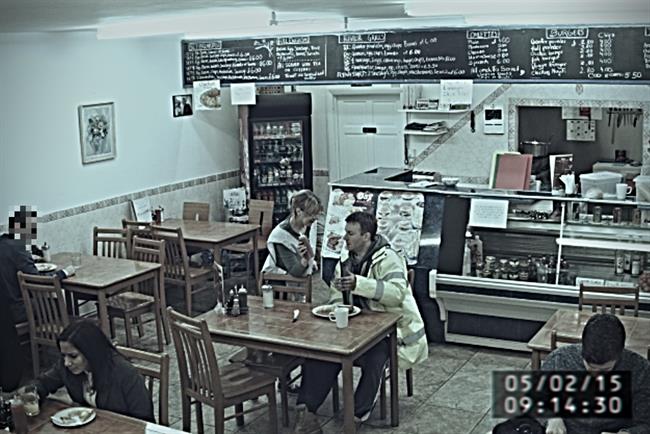 The IPG shop won a silver for The Electoral Commission's "what!" campaign, which used pranks to highlight loss aversion in relation to voter apathy, along with MEC as lead agency for media. 23red and Carat also worked on the campaign.
MullenLowe and both a silver and gold award for The Microloan Foundation's "Buy a poster. Build a business" outdoor campaign, in which it donated ad space on the London Underground to female entrepeneurs to raise money.
Gold award winners included Wieden & Kennedy and Mindshare's "Sorry for the #holidayspam" work for Three; Adam & Eve/DDB's 2014 Christmas campaign for John Lewis, "Monty the penguin", and Leo Burnett/OMD's "How the NSPCC changed the law" campaign for NSPCC.
Alistair Macrow, the chief marketing and communications officer for McDonald's UK and jury chair, said: "UK entries were rigorously evaluated by industry leaders over two rounds of judging.
"The finalists and winners truly deserve their accolades, because to be recognised as a finalist or a winner in the UK, a market-leader in effectiveness, is a huge achievement."
The event, at Bafta in London, also saw the recognition for the 2016 Global Effie finalists and winners. The global gold went to TBWA/Media Arts Lab and OMD for Apple's "iPhone world gallery", which won a gold. TBWA\Chiat\Day and Starcom won silver for Airbnb's "never a stranger" campaign, while Grey New York and Procter & Gamble won bronze for Febreze/Ambi Pur's "The world goes noseblind".
John O'Keeffe, the worldwide chief creative officer for WPP, accepted a special recognition on behalf of the company for being ranked the most effective holding company in the world for the past five years in the Effie Effectiveness Index.
All of the 2016 UK and Global Effie finalists and winners will receive points towards their ranking in the Effie index.
Full List of Winners (* = lead agencies)
Gold
Internet/Telecom: Three "Sorry for the #holidayspam" by Wieden & Kennedy*, MJZ*, Cara, Holler, Wildcards and BC
Retail: John Lewis "Monty the penguin" by Adam & Eve/DDB
Small budgets: NSPCC "We fought the law and we won: How the NSPCC changed the law with just £30,000" by Leo Burnett* and OMD*
Social good/non-profit: Microloan Foundation "Rethinking the value exchange" by Mullen Lowe London*
Silver
Beverages (non-alcohol): Kenco "Rebooting Kenco by giving young Hondurans a way out of gang life" by J Walter Thompson London* and PHD*
Government/institutional/recruitment: The Electoral Commission "Loss aversion trumps voter apathy" by MullenLowe London*, MEC UK*, 23red, and Carat
Media innovation (existing channel): MicroLoan Foundation "Giving emotional value to a media space" by MullenLowe London*
Packaged food: McVitie's "A sweet solution to the masterbrand challenge" by Grey London*, MEC, Grey Shopper, Grey Possible and 3 Monkeys Communications
Travel & Tourism: Sixt Rent a Car "Sixt: How 'drive smug' drives sales' by Grey London* and Manning Gottlieb OMD*
Bronze
Business-to-business: Volkswagen Commercial "Working with you: the power of partnering with UK businesses" by Adam&Eve/DDB
Electronics: Currys PC World "How an underdog won the 2014 football World Cup by changing the playing field" by Abbott Mead Vickers BBDO* and Blue 449.
Finalist
Packaged food: Lurpak "Go freestyle" by Wieden & Kennedy*, MJZ*, Carat, Holler, Wildcard and BD
Retail: Lidl "How surprising advertising yielded surprising results" by TBWA\London* and Starcom