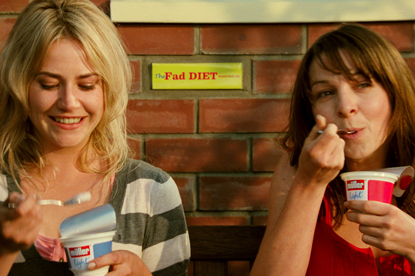 Matt Shepherd-Smith, the TBWA chief executive who was instrumental in winning the Skype account just a month ago, has also resigned.
The pitch, which is expected to take place in the new year, includes all of TBWA\London's business: Müller Light and Müller Little Stars.
TBWA\London shares the Müller account with VCCP, which handles the £8 million Müller Fruit Corner and the £4 million Müller Rice. It won both accounts from TBWA earlier this year. A Müller spokesman denied there were any live ad pitches for the Müller Dairy business.
The news is the latest in a series of shake-ups at TBWA\London, which began last month when its group president, Tim Lindsay, was fired and replaced by Robert Harwood-Matthews.
Shepherd-Smith is thought to have been offered the chance to set up a conflict shop with Skype as its founding client. But he was unable to agree terms and is understood to be in negotiations over his departure.
When Skype was told by Perry Valkenburg, TBWA's president of Europe, that Shepherd-Smith had decided to leave, it terminated its contract with the agency.