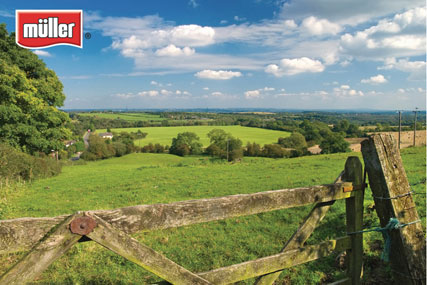 The television campaign, created by VCCP and taglined 'Thank you cows', launches today (24 May) and will be backed by press, online, cinema and online out-of-home activity, including digital escalator panels on the London Underground. Media planning and buying is by MediaCom.
There will also be a dedicated branded website, Thankyoucows.com, that features the campaign's main character Mary, a Friesian cow who has always dreamed of being a horse.
To say thank you for all the milk that goes into Muller yogurts, the FMCG manufacturer lets Mary realise her dream by letting the inner stallion in her free, as she runs down an expanse of beach to the strains of 'Can't fight this feeling' by seventies rock group REO Speedwagon.
For the launch of Muller's Greek Style Yogurt Corner, a 10-second sequence will be added to the creative. There will also be new idents for the Muller Corner sponsorship of Channel 4's 'Deal Or No Deal', and revamped radio creative for Classic FM's 'Brighter Breakfast'.
Jonathan Dee, interim marketing director at Muller Dairy, said: "Corner is already purchased by more households than any other yogurt brand, but there are still plenty of opportunities for growth and we're focusing on two key areas – bringing new consumers into the Corner brand by offering more choice within the range; and developing the category by expanding usage occasions, thus giving existing consumers more reasons to purchase more frequently."