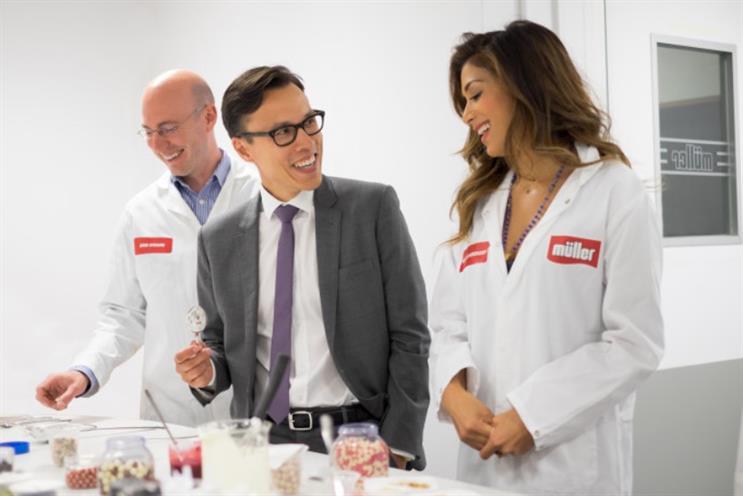 Müller credits Inpong, who was recognised in Marketing's latest Power 100 report, as a key driver of the brand's resurgence in the UK and Ireland, where it says he has been "instrumental in reviving the UK and ROI Müller portfolio of yoghurt and chilled desserts", including Müller Corner, Mullerlight, Muller Rice and Cadbury chilled desserts.
Inpong takes on his expanded remit and new title – specifically chief marketing officer of Unternehmensgruppe Theo Müller, the parent group – this month. But he will continue to oversee marketing and R&D in the UK and Ireland.
Ronald Kers, Müller Group's chief executive, said: "From a marketing and product development perspective, Michael has succeeded in reconnecting the Müller brand with the consumer since he joined us in 2012."
Since joining, Inpong has been a key part of Müller's NPD strategy. In the last two years, the firm has launched and relaunched more than 100 products, including Müller Corner, Müllerlight and Müller Rice, while variants Luxe Corner and Kids Corner have won industry awards.
From a marketing perspective, Inpong has brought onboard brand ambassadors including Nicole Scherzinger, while advertising has introduced the Tasty B grizzly character in its quirky TV ads, which see the deliberately fake-looking bear singing "Rice rice, baby" and the Müllerlight lifeguard.
Read next