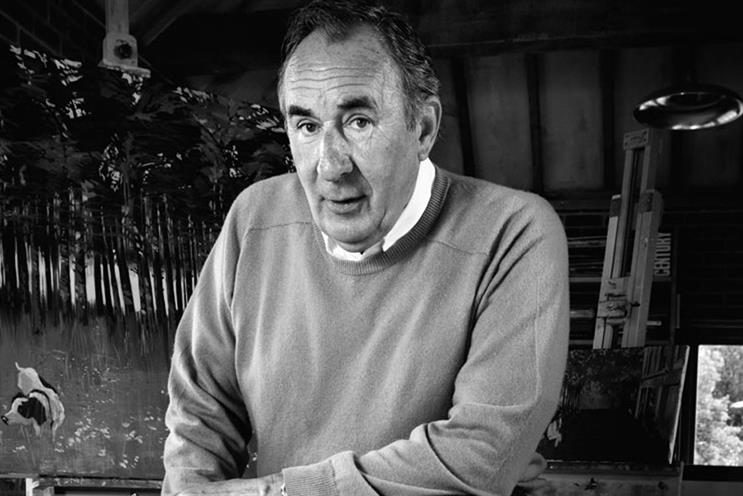 The multi award-winning creative passed away on Friday at a nursing home near his home in Petworth, West Sussex, where he had spent the last few months of his life, having suffered a series of strokes.
His death came just over a year after a special event celebrating his career where, surrounded by former colleagues from Collett Dickenson Pearce and Lowe Howard-Spink, he was presented with a special D&AD Pencil marking an "extraordinary career" in advertising.
Waldie's name will always be synonymous with B&H's 1978 "Iguana" spot, which a Campaign jury voted the second best ad of the 20th Century and for many years held a place in the Guinness Book of Records as the most expensive commercial ever made.
It went on to pick up so many D&AD awards, including a Black Pencil, that an awards night audience began chanting Waldie's name over and over again like a football chant.
Created against a background of mounting restrictions on tobacco advertising, the B&H campaign showed how such restrictions could actually fuel creative potency rather than restrict them.
The ads played with people and challenged them while positioning the B&H brand as sophisticated and cool.
Audiences never worked out the meaning of the surreal film which opened in the Arizona desert and ended at Battersea Power Station. Indeed, it was as equally confusing as Waldie's accompanying nationwide 48-sheet poster campaign which featured no words, only baffling images of birdcages, mouse holes and sardines.
Waldie reasoned: "I thought the harder to understand they were, the longer people would stand and look at them, which is the result you want from any ad."
The campaign perfectly mirrored Waldie's larger-than life reputation as a hellraiser whose antics were tolerated because of his regular flashes of creative brilliance.
John Pearce, one of CDP's founders, said of him: "Give him the brief and let him go off in all directions and scatter his ideas everywhere because one of them will be of use. The knack is to spot which one."
Waldie was certainly an unusual figure to be working in agency creative departments which, at that time, were usually staffed by scruffy working class lads fresh from art school.
A graduate of Farnham College, Waldie stood out because of his refined Home Counties accent, dashing good looks and flamboyant wardrobe.
A bon-viveur, he loved fine restaurants, good wine and expensive malt whiskies. This gave rise to lots of stories about him, not all of them apocryphal.
One concerns a particularly alcohol-fuelled night at a hotel when the manager had to steer him upstairs to his room. Waldie opened a window, fell over the balcony and arrived back at the bar just as the manager was returning.
Adrian Holmes, the former Lowe Worldwide chairman and EMEA executive creative director at Y&R, was Waldie's copywriting partner at Lowe Howard-Spink for two years from 1982. Their output included work for Vauxhall and Plymouth Gin as well as Heineken's famous "Water in Majorca" commercial.
Holmes said: "Alan was hugely talented and entertaining and with it came mischief. He wasn't only an artist but an outstanding draughtsman who could do layouts magnificently and understand type.
"But as well as a good eye he also had a good ear. He was fascinated by humanity in all its forms – and he was fearless in what he would say.
Waldie is survived by his wife, Josie, and his two daughters.