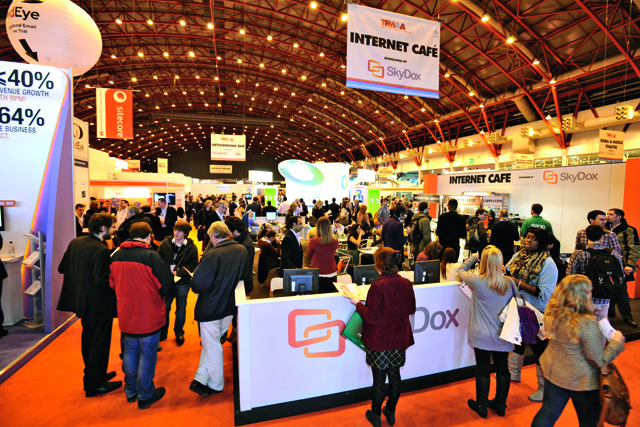 Gen X vs Gen Y vs Gen Z: what are the challenges and how can they be overcome?
Kristof Fahey, chief marketing officer, William Hill
This is overplayed. Different generations have always been different - different needs and attitudes, whatever the generation is labelled. The challenge is fundamentally the same, though - building a strong brand relationship and driving preference and sales.
The key is a real and in-depth understanding of customer attitude and working out how your brand/product fits and works with it; you also need to consider how it might need to adapt. It is key, too, to use the right channels, of course - get your message out there - and to look at how that group of customers (or potential customers) wants to interact.
Dr Dave Chaffey, digital strategist and CEO, Smartinsights.com
Although the web is now widely adopted across generations, Ofcom's recent "The Communications Market" report shows that within generations there are big differences in variations for using different social media and mobile platforms.
To create effective omnichannel experiences, marketers should move from one-size-fits-all communications and think about how relevant content and experiences can be provided for different types of audience. O2's "Be more dog" work is a great example of a 2013 brand-engagement campaign that influenced a range of audiences through offline, TV, print and cinema spots, but also had interactive games and video to engage younger people via social media and mobile platforms.
Adopting the right tools and processes to help understand customer behaviour and needs and then creating content and experiences is key. Developing generational customer personas is also vital. It's not a new technique in digital marketing; indeed, I recall using an Agency.com case study of how Dulux used personas to create a more relevant experience for different audiences back in 2005. These personas even featured in TV ads, showing how this method can work well across channels.
These techniques have evolved, and on Smartinsights.com we feature other techniques such as customer-touchpoint mapping to plan and refine customer journeys in this omnichannel world.
Analytics can help here, too. With Google's Universal analytics and custom dimensions or variables, we can review the use of our site and communications by different audiences. In addition, Google has introduced more customer demographic profile information to its tool, which enables us to segment and see how effective our communications are among them.
Philippa Snare, chief marketing officer, Microsoft UK
For me, it quite simply depends on what you have to offer these audiences - are you relevant, and are they relevant to you? At Microsoft, I wouldn't dream of marketing dynamics to Gen X or Gen Y, as the likelihood of them being in decision-making roles where they would choose a CRM system for a big organisation is slim. However, they are pivotal in building desire, influence and demand for products, such as Windows phones, and creating apps for consumers.
We have to be laser-focused in ensuring we understand where the conversations are happening for all these generations and that we are helping them with solutions that are relevant to their lives.
We have to be laser-focused in ensuring we understand where the conversations are happening for all these generations and that we are helping them with solutions that are relevant to their lives - Philippa Snare, Microsoft
Does this mean we don't market or target other generations? No, of course not. But it does mean that to avoid the brand becoming "vanilla", we need to focus on the right marketing mix, appropriate to the audience and the actions we are looking to drive.
If I want to sell phones, for example, pester power is important, but it's the parents that pay, so I would be more likely to look at Mumsnet than put an ad in a gaming app such as Minecraft.
Selina Sykes, ecommerce director, Unilever
While these audiences are very loyal and key when it comes to marketers reaping the benefits of earned media, they will personally advocate and commit to you as a brand only when engaged, this increases the challenge for marketers and brands to meet their expectations.
But are we panicking unnecessarily? Isn't the challenge in marketing to various generations the same as marketing to various visitor audiences and delivering the segmented approach that we've always had to as marketers? This is the most exciting bit in marketing - understanding the different needs of your market and then developing ways to meet or really exceed them.
Generation is one differentiating factor, but there are so many other ways to understand your audience as people. It is crucial that we appreciate the general trend and change in power shift for our consumers - they now have more choice, information and voice than ever before - which is brilliant when it comes to engaging with them. This will definitely become more acute; as each generation grows up, with higher expectations when it comes to quality and relevant content, feeling truly listened to and the speed and agility with which we as brands respond to their needs.
---
These speakers will be presenting in the Keynote Theatre at Technology for Marketing & Advertising on 25-26 February 2014 at Earls Court 2, London. Don't miss out! Register at t-f-m.co.uk/register
What are your challenges? Do you agree? Share your thoughts with us #tfma2014 #multigenmarketing @tfma_event