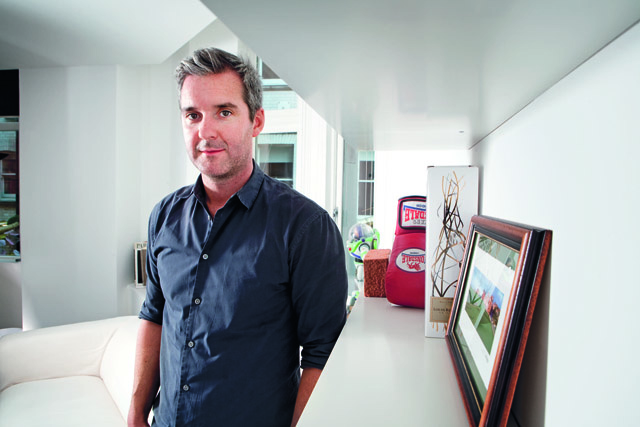 TV advertising just won't die, will it? The predictions that the internet would bring the end of TV commercials are lying in tatters. TV ads that work at an emotional level were highlighted in the IPA's recent The Long And The Short Of It publication as a key component of effective campaigns. There's still something about film that hasn't been beaten.
But, disappointingly for all concerned, simply putting a TV ad online doesn't work in the same way – there's no guarantee, no magic formula for what will spread and get watched. We need to think about online video in a different way, one that recognises the context in which it's watched and the roles it can play.
Creating brand-building film for the internet, rather than TV, does of course free up the crucial time parameter. Without the cost implications of longer-format media space, brands can tell a longer, and thus deeper, story.
MBA recently created a launch film for Embraer Executive Jets' Legacy 500 plane. Featuring the brand ambassador Jackie Chan, this film was designed to showcase the groundbreaking technology of the jet. And, of course, now it's created, it can be used in many different guises, such as high-end direct mail and at aviation shows. A surprise effect of the film was to engender a great sense of pride among Embraer's staff to be associated with such an epic!
There is clearly a role for online video in the brand-building space, but limiting it to this would be naively linear and blinkered. Consider the ways that people are now buying things. Access to many different types of content on the internet (either generated by the brand itself, intermediaries such as Which? or other customers) means that the decision is being separated from the moment of purchase. The assumed linearity of purchase funnels is evidently broken, with people jumping around, investigating elements that capture their interest – deep one minute, broad the next.
Against this context, brands need to consider how they can serve the customer during their purchase investigation to deliver a thrilling experience – understanding what the brand is about, why its products are worth it and how to get the most out of them. The merger of creative and technology is often the answer to this "zero moment of truth" buying model – finding new ways to communicate and deliver against customer needs. The properties of online video enable it to take on many different roles and play an important part throughout the customer decision pathway, especially with new formats such as Vine and Video on Instagram adding intriguing new parameters to play within.
With online video, as with any content, it is essential for it to have a role against a specific objective. Use it because it's the right thing to do for the brand and for customers. For our recent launch of "Sage by Heston Blumenthal" kitchen appliances, we used a three-layered model for the role of video: building the brand, introducing the product, and product demonstration. This led to a framework for video-content creation in terms of both what was being said and the nature of how it was being produced – taking into account whether the content was intended to be ephemeral or enduring, and focused on entertainment or utility. This enabled us not just to be nimble enough to create an Instagram video for the Tea Maker on the day the video functionality was launched, but also to treat a "how to" for the Barista Express coffee machines completely differently from Blumenthal's demonstration of how to make ice-cream.
"With online video, as with any content, it is essential for it to have a role against a specific objective"
And during the relaunch of the Everest website, we carefully considered how video content could demonstrate why the brand's windows are better than those of the competition, thus justifying a price differential. We've created films featuring the TV presenter Craig Doyle, each addressing a particular benefit and making it tangible. Conversions are up.
There are, of course, many roles for online video beyond those described. Providing content that is inherently useful can be a winner. Lowes, a US DIY store, recently produced a series of Vines with amazingly useful tips, such as putting rubber bands around tools when working on roofs to stop them slipping off. A charming brand touch – although, arguably, Vine has limited reach.
Dell, meanwhile, uses online video to thank its customers in the US. Aggregated using "#Dell­Love", these unique films speak directly to individuals. Although cultural differences might make the more cynical British viewer cringe, they do seem to be creating brand evangelists and happy customers for the company.
Content is increasingly central to buying decisions. And because of the multi-sensory properties of online video, it is a highly flexible and power­ful form of content that can serve many roles along the decision pathway. Brands should create a framework for how online video can serve their customers and prospects. In doing so, they will take online video from being pigeonholed solely in the brand-building territory to being an extremely powerful sales assistant across the customer journey.
---
James Middlehurst is a managing partner at MBA