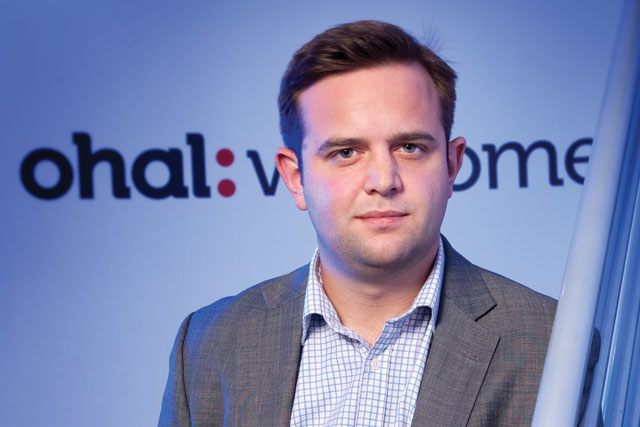 I have noticed that someone is following me. He was there when I waited for a bus this morning, and I glimpsed him at the station on the way to work. Even while watching TV at home, I can see an angry blond man wearing a tuxedo. He seems to be everywhere I go and I'm pretty sure it's not a coincidence.
In fact, it isn't. It's the latest integrated marketing campaign advertising James Bond's new adventures in Skyfall. It shows that even as the media landscape becomes ever-more fragmented, the desire to run an integrated campaign across a range of touchpoints is as strong as ever.
In many (most!) ways, this is a good thing. Numerous pieces of research have indicated that the impact of running a campaign across multiple platforms tends to result in higher overall sales and a superior return on investment. But it brings its own problems. There are increased difficulties in splitting out the impact that individual elements of the campaign are contributing to its overall success. We need some clever thinking to fix this.
Econometrics
Many companies now use some form of econometric (or marketing-mix) modelling in an attempt to attribute their sales between different levers - both those factors over which they have control and those they do not. Econometrics can give accurate and useful information of the key drivers of sales using a simple representation of how media impacts consumer purchase intentions (for example, an ad-stock transformation, or similar).
However, econometrics is less useful when a message is communicated across multiple channels at similar times and there are several measurement challenges that need to be overcome in a more integrated world.
It is hard to attribute results to the correct channels. If Daniel Craig appears on TV, bus sides and the Tube all at once, how can we say which exposure has made me buy a ticket to the cinema on Friday?
The confidence we will have in each of the estimates of media effectiveness often falls below a reasonable significance threshold. It means more uncertainty about the true impact of each medium and less confidence in taking action based on the results.
Finally, and this is true of most measurement techniques, marketing levers against which spend is low can be difficult to split out from their bigger-spending cousins. This does not mean that these activities have no impact, it's just that we cannot be sure what that impact is.
At Ohal, our model of advertising allows for an effective frequency approach to media consumption.
Frequency theory suggests that consumers will respond to an ad after a certain number of exposures have been seen. For the marketer, this is useful because we can estimate this frequency requirement through econometric modelling. We can then provide a framework in which the laydown of a single media schedule can be optimised for a given set of constraints.
However, using frequency theory in a multimedia environment is more complex because it means trying to work out how exposures across different media can be compared.
For example, it seems unlikely that reading a small print ad is equivalent to viewing a 60-second TV spot, or that an individual exposure to a radio campaign would be identical to one outdoor impact. So we weight the input data of the different media; eg Gross Rating Points, and test for the effectiveness of each channel (and the overall frequency requirement) in an econometric model.
As consumers have a range of exposure to different media, each member of the target audience will receive more or less exposures, based on their consumption of different media, which can be calculated based on media consumption surveys. The range of estimated weights and overall frequency that most closely fits the actual sales response gives us a model of how advertising works with our target audience.
There are many advantages to the marketer in this approach to measuring an integrated campaign:
Measurement
For measurement, there are two main benefits. The first is that by testing for a response that best characterises real-world behaviour, we can deconstruct the sales uplift into its constituent parts and individual media can be measured and ROI tracked. The second is that it better accounts for the impact of low levels of expenditure, giving the marketer a better chance of understanding the impact of small-scale tests.
Synergy
A joint-coverage approach to integration explicitly identifies the synergy that exists between media. For example, it can become more efficient to use a secondary medium as it is possible to generate additional reach to consumers who will never gain high levels of cover through one medium alone.
Planning and optimisation
By taking into account how consumers are reacting to the joint exposure of an integrated campaign, we can plan more efficiently across different channels and calculate optimal spend levels and flighting across the media mix.
As our understanding of campaign integration is built up from an individual level, it allows for the inclusion of social-media advertising. If we can simulate the type of network that a message is being propagated through, we can include social-media activity in our joint approach, and test for the impact of this activity on sales.
The further integration of advertising is a positive development, both from an agency and client perspective. Clients can hope to see an increase in their ROI and agencies can be at the heart of an approach that is delivering better value for their customers.
Media interactions
For those tasked with assessing marketing effectiveness, the possibilities are numerous. By embracing the new ways in which consumers respond to advertising, there is an opportunity to increase the value of their insight and provide a holistic understanding of media accountability.
The key is moving away from an ad-stock, or single-media frequency, effectiveness approach to a joint-coverage perspective that explicitly takes into account the importance of media interactions.
And that angry, blond, tuxedo-clad man? Eventually he got me. I'm going to see Skyfall this weekend, having been exposed to just the right combination of media. He'll be expecting me.
TAKE-OUTS
- Integrated marketing campaigns present particular challenges when trying to assess the impact of various media.
- These can be solved using an approach to measurement where different media combine in a joint-coverage approach to frequency theory.
- Marketers will benefit through a clear understanding of each media's ROI and an improved approach to planning and optimisation.
Chris Sloane is a partner at Ohal