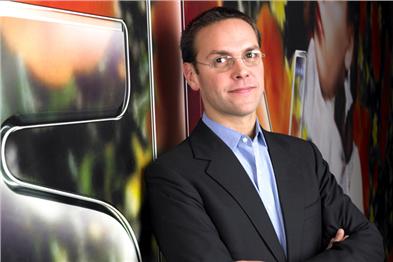 Speaking to WPP's Sir Martin Sorrell at the Cannes International Festival of Creativity, News Corporation's deputy chief operating officer, captured what had been expressed to Campaign by many UK media owners in Cannes this week.
He said: "In the past couple of weeks, maybe four or five weeks, definitely we feel, and we hear people talking about it, the mood is not great.
"Hopefully companies are in good enough shape after the shock of 2008/2009 that actually we're in a better position to go forward."
Talking as a leader of the media conglomerate that includes The Times, The Sun, Fox News, Wall Street Journal and the New York Post, he added: "We feel pretty healthy about the businesses but very nervous about the macro environment… The mood music has definitely shifted and people are fearful."
Murdoch's comments come in the week Sorrell's media buying network GroupM significantly downgraded its UK ad forecast for 2011, from 3.6% to just 1.5% year on year.
GroupM's report noted: "2011's UK retail sales slowdown has put a brake on advertising, at least short-term ... measured advertising is the same as 1999 in real terms, and as a share of the economy – we expect about 0.8% – the lowest since 1971."
Outside the immediate impact on turnover and bottom lines, Murdoch said the worry is that the impact of this creeping fear will stem creativity.
"What we have to guard against in the creative industries, both with respect to film-making, television, but also advertising and the way we run businesses in general, is being able to guard against fear.
"And this is an issue, there's a real fear… I think when the creative process really shifts towards safety, in an environment of real pressure, after having had a terrible shock with all of these businesses really having a big problem in 09 then it takes a while to get out of that.
"Confidence and the ability to take risks is fundamental. I think it has shifted."