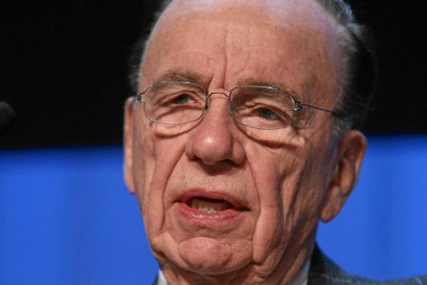 Murdoch, delivering the inaugural Margaret Thatcher Lecture at the Institute of Policy Studies, took the former Conservative prime minister's thinking on free markets and education as the theme of his speech.
He praised competition, hitting out at the "traditional elites" who he said were likely to try to block the rise of "the iconoclastic and unconventional".
He said: "When the upstart is too successful, somehow the old interests surface and restrictions on growth are proposed or imposed.
"That's an issue for my company [News Corporation]. More important, it's an issue for our broader society.
"These are the small thinkers who believe their job is to cut the cake up rather than make it bigger."
Murdoch's words came after an attempt to persuade the business secretary Vince Cable to look into News Corp's bid for full control of BSkyB by a united front of rival UK media organisations – including the BBC, Telegraph Media Group and BT – and before Cable has a chance to make an intervention in the case.
News Corp is yet to file its bid to buy the 60.9% of Sky that it does not own for regulatory approval with the European Commission.
Once News Corp applies to the EC, Cable can then decide whether to refer the deal to Ofcom to investigate on media plurality grounds.
News Corp's 700p per share bid for Sky was not backed by the target's board, but it did indicate it would work with News Corp on the regulatory process and support a bid of 800p per share.
Murdoch would have been conscious of the UK government's power to influence the bid when he used last night's speech to back the coalition's programme of spending cuts.

He said: "The new prime minister has come to office inheriting a daunting deficit. I am encouraged by his response.
"Many rightly applaud the coalition government for maintaining a tough fiscal line. We must be clear why this toughness is necessary.
"It is not a numbers game. It is about livelihoods, and eventually rebuilding
opportunities and greatness.
This morning Sky revealed its third quarter results, showing pre-tax profits were up year on year from £186m to £230m and revenue up from £1.33bn to £1.53bn.
Read Rupert Murdoch's full speech at the Centre of Policy Studies.