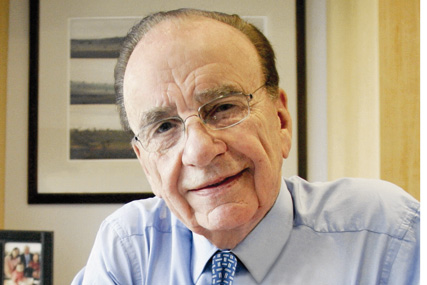 But it is a moot point when and how others will join his call to arms, given the presence of the BBC's free news service, and the chequered history of publishers taking the paid-for-content route. Business-to-business publisher Emap, for example, has flip-flopped behind paywalls for some of its content in recent months, and the New York Times was forced into a U-turn on putting its premier columnists' copy behind paywalls.
Trinity Mirror chief executive Sly Bailey appears unconvinced by the merits of charging for access to newspaper websites. "I don't believe this is about what Rupert Murdoch wants," she says. "It's about what the consumer is prepared to pay for. And why would you pay when you can get the same thing somewhere else for free?
"It's clear that a paid online model already exists for unique, high-value and well-differentiated content. However, we very much doubt that it is possible for publishers to charge for general news content when the same content is given away free by the BBC, Google News and others."
Roger Alton, editor of The Independent, asks: "Will people value, and pay for, the opportunity to go to trusted news brands, in a world where information is coming at them free from all angles? That's the trillion-dollar question and if I knew the answer, I would be sitting on a boat in the Bahamas, not writing this."One area of agreement, say commentators, is that the payment method must be simple to use. A possible option would be to levy a one-off charge for unique content from showpiece writers, for example.
But a move to charging for online access means publishers will have to make efforts to prevent rivals from ripping off paid-for content.
Rob Grimshaw, managing director of FT.com, which already charges for its online content across a three-tiered paywall, says the BBC is a factor, "but has its own constraints", such as its enforced politically neutral stance. He adds: "In general, we do not see any reasons why not to charge for content. But users will not pay for wire or press release copy."


Why charge?
Digital ad revenues are rising, but are still a small part of newspaper publishers' businesses. For example, digital revenues were 9.6% of Trinity Mirror's regional revenues in 2008
Newspapers have amassed significant online audiences - MailOnline had 29.4 million worldwide unique users in June. But many users are overseas and so are difficult to sell ads to
Print ad revenues are in freefall. Associated Newspapers' ad revenue fell 15% year on year in Q2
What is Murdoch's charging plan?
News Corp is thought to be planning to introduce micro-payments for individual articles and premium subscriptions to The Wall Street Journal's website this year
News International already provides paid-for services, such as Sun Bingo. It plans to launch a stand-alone website for The Sunday Times
Murdoch believes consumers will be willing to pay for editorial content such as celebrity scoops and exclusive news stories


What are the paid-for models?
The New York Times is looking at a metered, pay-as-you-go model and a reader club. It recently asked readers whether they would pay $5 a month to access all online content
French daily Le Figaro is reportedly planning to start charging for some online news early next year
The Financial Times is looking to introduce a "pay-per-view" model for accessing online articles. It is examining online payment systems that offer a "one-click" process, such as Amazon and Apple's iTunes



Can online charging plug ad revenue gap?

Lorna Tilbian, executive director, Numis
I knew this was going to happen, and it will work. Murdoch did it with TV 20 years ago, when he offered viewers more choice with film and sport, with Sky proving people will pay for unique content. With newspapers, News International will charge for scoops and great analyses. I imagine you will get anything on the homepage free and have to pay for anything interesting beyond that.

Claire Enders, Chief executive, Enders Analysis
It would be irresponsible for newspaper publishers not to consider charging. They have to experiment. Others will follow suit. The problem is, people have been getting news for free, so how do you change that mindset? Media owners will not get the same scale of revenues that they do from their printed publications.