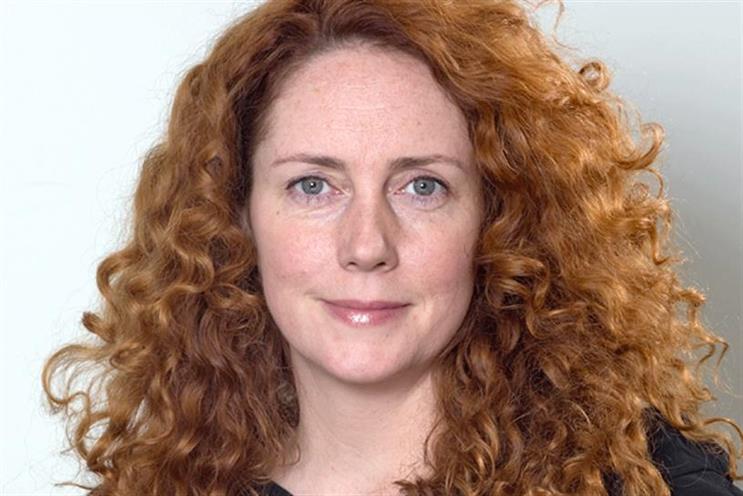 The surprise acquisition of Wireless Group takes News Corp, publisher of The Sun and The Times, into broadcasting in the UK and Ireland for the first time since it split from 21st Century Fox in 2013 and will give the group greater scale for advertisers.
The takeover is the second big move by Rebekah Brooks, chief executive of News UK. She oversaw the £114m purchase of online video business Unruly shortly after she rejoined the company last year.
News Corp said the acquisition "represents an excellent strategic fit" by uniting The Sun and talkSPORT brands, highlighting Wireless' radio and digital audio broadcasting rights for the Premier League and the FA Cup in the UK, as well as global live audio rights to the Premier League in multiple languages.
The company is likely to merge its ad sales with Wireless as it sees "significant opportunity to increase engagement and monetisation through cross-promotion and leveraging Wireless' and News Corp's respective talent and advertising sales forces".
Wireless had sales of £75m – largely from advertising – and profits of £13m in 2015. News UK is keen to diversify as print ad revenues from newsbrands remain under pressure.
Brooks said: "News UK has a stable of iconic brands and a track record of creating content that builds engaged and loyal audiences. Wireless represents an opportunity for us to take advantage of its strong radio presence to build on our growing digital success story and to bring some of the best journalistic and broadcasting talent into one group.
"This acquisition will allow us to increase engagement for both businesses through the cross-promotion of our brands and the use of our respective talent. We also look forward to collaborating in the expansion of Wireless' digital audio and international assets, which offer new opportunities for our businesses in the UK and globally."
Richard Huntingford, executive chairman of Wireless, said: "News Corp's proven track record of investing in content that drives audiences will significantly benefit Wireless' listeners and advertisers."
Wireless was previously known as UTV Media before it sold its TV business in Northern Ireland to ITV.
The 315p-per-share offer from News Corp was a 70% premium on Wireless' price on the London stock market.
News Corp owns book publisher HarperCollins, The Wall Street Journal and New York Post in the US, as well as The Daily Telegraph in Australia, where it also has TV interests.