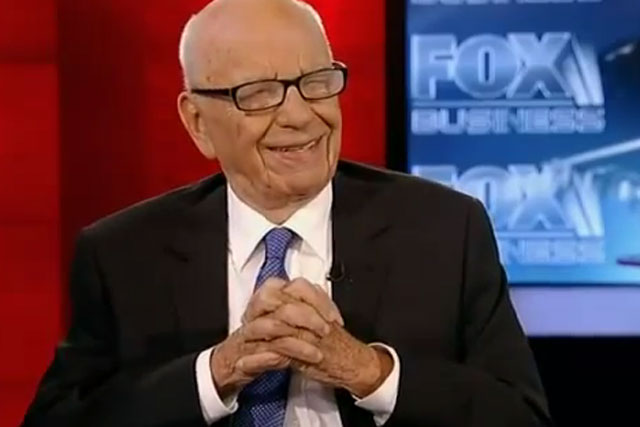 Speaking on News Corp's US broadcaster Fox News after announcing the company was splitting into separate entertainment and publishing divisions, Murdoch said News Corp had "moved on in its thinking" from the Sky bid.
He said: "There were billions and billons of dollars and if Britain didn't want them, we've got lots of places we can put them here [in the US]. I'm much more bullish about America than I am about England.
"I would be a lot more reluctant to invest in things in Britain than I would be here."
News Corp pulled out of its bid for Sky in July last year as public and political opposition to the bid mounted in response to the allegations of phone hacking at the News International Sunday newspaper, the News of the World.
When asked whether his reluctance was motivated by what he went through during the hacking scandal, Murdoch said: "Not at all. It's just the English", before clarifying that he was also concerned about the impact of the euro's troubles.
Yesterday (28 June), News Corp confirmed it would divide its entertainment and publishing businesses over the next year. Murdoch will be chairman of both businesses, but only chief executive of the entertainment arm.
Murdoch denied the decision to split the company has anything to do with the reaction to the hacking scandal that has engulfed British newspaper publishing arm News International since last July.
He said: "It's got nothing to do with that at all, this is not in reaction to that. This is looking forward to what's best for our companies and what's best for our shareholders. Gradually, I realised the logic of it."
Chase Carey, the chief operating officer of News Corporation who will take the role of president and chief operating officer of the new media and entertainment company, acknowledged in May that investors wanted to spin off the newspaper arm.
News Corporation has yet to announce who will run its newspaper arm. Murdoch said he did not know who it would be yet, but that it would be "highly unlikely" to be his eldest son Lachlan Murdoch, who is chairman of Ten Network in Australia.
When asked whether there was a role for any of his children in the new companies, Murdoch said: "They have to earn it and they have to want it."
Follow Maisie McCabe on Twitter @MaisieMcCabe