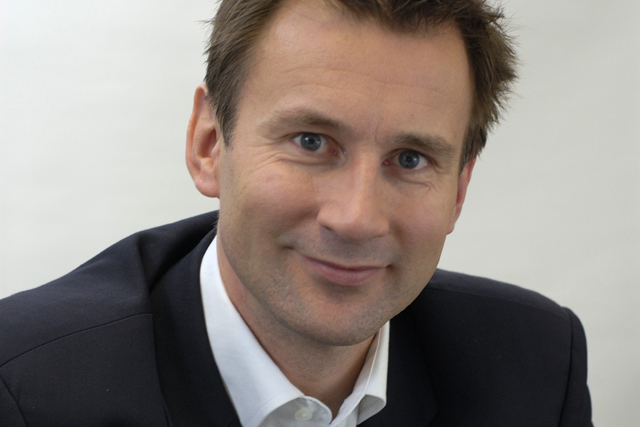 This morning, the Department of Culture, Media and Sport announced the Government had agreed to allow News Corp to buy the 60.9% of BSkyB it didn't already own, if it siphoned off Sky News into a separate limited company.
Following the announcement, Hunt made a statement in the House of Commons, in which he said: "James Murdoch has had to surrender a significant degree of control of Sky News.
"That includes having an independent chairman having broadcasting code written in to articles of association, a whole range of safeguards that have been agreed."
In addition to the statement released this morning, the DCMS published documents detailing Hunt's advice from Ofcom and the OFT and correspondence between the secretary of state and News Corporation.
The public consultation on the undertakings will now be open until 21 March. Hunt said: "All interested parties can express views. Then I will reach a decision about whether to accept the undertakings in lieu of a referral."
The deal has been hugely controversiall and News Corp's rivals in the British press were quick to make a joint statement describing the proposed undertakings as "smoke and mirrors".
Hunt said: "I am aware of the controversy surrounding this issue. There is nothing more precious than a free and independent press. In order to reassure [the public] I have sought and published information and advice every step of way, even when not required by law."
Labour MPs in the House were hugely critical of the undertakings. Dennis Skinner, Labour MP for Bolsover, said: "This is a very sad day for democracy. Murdoch has gobbled up this government like it's gobbled up governments before.
"Isn't it remarkable that Murdoch also operates power like a Middle East despot – hands down power from father to son?"