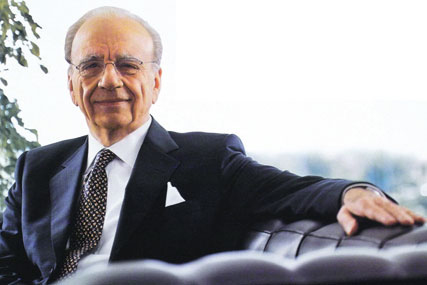 Telegraph Media Group (TMG), Guardian Media Group (GMG), Trinity Mirror and Daily Mail & General Trust (DMGT) have all signed a letter wanting Murdoch's proposed £8bn takeover stopped.

They are joined by the heads of the BBC and Channel 4, as well as by BT, which is a competitor to Sky in telecoms, broadband and pay-TV.

The letter was sent to business secretary Vince Cable last week and ratchets up opposition to Murdoch's News Corporation's attempt to buy the 60.9% of Sky it does not own.

It is reported to claim the proposed takeover "could have serious and far-reaching consequences for media plurality" and is said to be accompanied by a legal opinion by lawyers Slaughter & May.

News Corp bid 700p per share in June, an outlay of £7.8bn, and, while the bid was rejected, the directors of Sky indicated they would have been able to support an 800p offer and agreed to co-operate with News Corp's aim of securing regulatory approval.

News Corp is expected to file for regulatory approval with the European Commission within the next week.

Once News Corp applies to the EC, Cable can then decide whether to refer the deal to Ofcom to investigate on public interest grounds.

Ofcom would then evaluate whether Murdoch's enlarged portfolio of businesses – putting Sky alongside The Sun, the News of the World, The Times, The Sunday Times and book publishers Harper Collins – would erode media plurality.

A Government press office statement said it wouldn't be drawn on specific names on the petition.