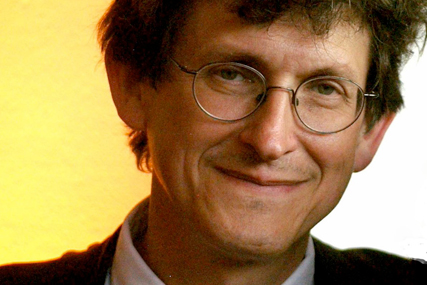 Speaking at an event hosted by digital agency Albion, Rusbridger, editor-in-chief of The Guardian, outlined his vision of the role that journalists and newspapers will play in an internet-led future, and took another sideswipe at Murdoch's "dubious" business model.
He said it was important for publishers to change their mindset from an "us versus them" approach, to place the focus on involvement instead of authority.
The editor-in-chief was also vociferous about the "open" model of the internet and the philosophy of "do what you do best and link to the rest".
"If you are open, that means you want to be part of the way the web works rather than simply on the web," he said.
"I think that leads you to think about the whole democratisation of the web, the whole way it works as a series of links and how all information on the web is now linked to all other information."
He acknowledged that recognition of others work "goes against the instincts of journalists" but said it results in "better journalism".
But Rusbridger warned it would be impossible for publishers to embrace these developments if content is withdrawn and placed behind paywalls.
He said: "If you believe the most important thing is to try and get direct return for your content and put a universal paywall around everything then you necessarily take yourself out of those first two roles...
"That's why I think it is a dubious business model and just completely antithetical to the way everything is going, not just journalism."
Highlighting a discrepancy already within Murdoch's portfolio, Rusbridger contrasted the democratic, inclusive approach of Harper Collins' social networking site Bookarmy, with that of plans to restrict content of The Times.
"It seems to me when you look at those two models, you know which is going to win. It's going to be the open one," he said.
The approach was said to be "really working" for The Guardian, despite parent GNM last month posting a £57m pre-tax loss for the year to March 2009.
The publisher may have been forced to shed more than 100 jobs in the last year, but its reach has never been greater.

In the last official audit, Guardian.co.uk achieved its best month yet and set a new record for any UK newspaper website.

Guardian News & Media's website, which includes content from the Observer and MediaGuardian.co.uk, attracted 36,980,637 unique users in December, up 3.32% from November and an increase of 62% year on year.
Rusbridger said: "The Guardian in print, depending on whether you count the Daily Star and the Evening Standard in your league table, is the ninth or tenth paper in Britain.
"It's now the second largest paper in the English language in the world and one of the eighth biggest suppliers of news content from newspapers in the world.
"And if the New York Times does go behind a paywall, it's likely that the Guardian will end up as the biggest English-language newspaper on the way.
"So, as a model of doing things, I think it's incredibly potent because you're going with the grain of the way democratic involvement is going."
Separately, Rusbridger revealed he doubted claims being made by both Labour and Conservative leaders about plans to slash Government advertising spend if elected in the general election.
Advertising in The Guardian works, he said, and unless they can find something that costs less but works just as well, whoever is in power is likely to continue to use it.