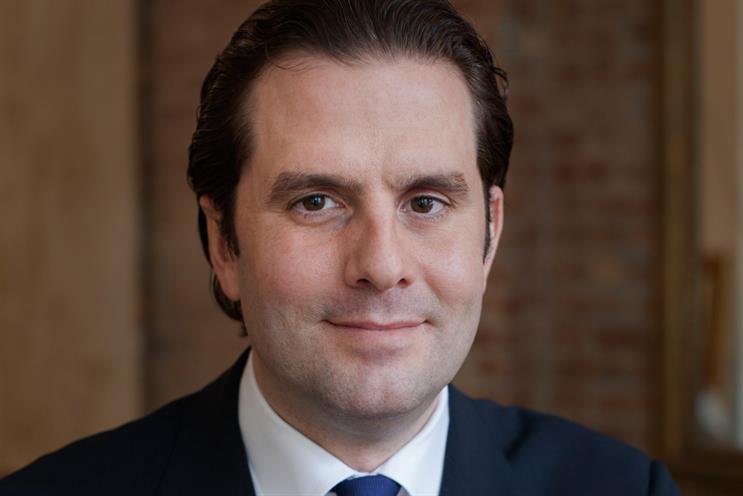 Carter Murray has a major challenge on his hands. The British president and chief executive of Y&R North America has been appointed the new chief executive of DraftFCB, the Interpublic network created by the 2006 merger of Draft Worldwide and FCB.
His predecessor, Laurence Boschetto, will stand aside when Murray is given permission to leave Y&R by WPP (a date had yet to be agreed when Murray spoke to Campaign). At DraftFCB, he will be tasked with re-energising a network that has faced major client losses including SC Johnson and MillerCoors.
The IPG chief executive, Michael Roth, has praised Murray's ability to motivate teams – and he could need this in abundance. Some analysts, including Brian Wieser at Pivotal Research Group, suggest that IPG would better serve its shareholders by separating Draft and FCB.
A note from Wieser last week said: "If his [Murray's]selection leads to a future separation of Draft and FCB – reversing a well-intentioned but ultimately failed combination – FCB may better compete as a global advertising agency network by building on its strength in emerging markets and reinvesting in a sub-scale European operation. Under such a scenario, the re-emergence of Draft as a standalone, data-driven, CRM-centric agency would also be well-positioned to thrive in years ahead."
However, Murray seems convinced that DraftFCB's integrated "one P&L" approach will win out. His career has ticked lots of boxes – account management at Leo Burnett in Chicago, new-business roles at Leo Burnett and Publicis in Europe, and four years in Paris under the wing of Maurice Lévy, running the Nestlé business.
It's concerning seeing [clients] leaving, but part of the challenge is to understand and address this
He spent two years heading Y&R in New York and comes to DraftFCB with strong recommendations after leading the business to growth last year. Murray describes himself as "a mutt" who "grew up living out of a suitcase". After moving to the US, he studied at Duke University.
Murray says he's "too overly enthusiastic to suit the reserved English type", but his experience of other markets will be valuable to DraftFCB. But what attracted him to a job at a network that undoubtedly needs attention?
"Running a global company with 8,000 to 9,000 people working hard for clients. That team and that reach is hard to turn down and, if you look at the client list, it becomes even harder to turn down," he explains. "I was happy at Y&R, but somebody said something nice and I was aggressively chased."
How do you see the challenge at DraftFCB?
"I don't believe we're building spaceships. I'll meet with the clients and ask what we're doing well and what do we need to address? I have a desire to define the creative product – how do we define our groundbreaking work – and I think I can infuse an injection of personal experience of how to differentiate within the marketplace. In terms of people and culture, there are always challenges when one company is made from two, so perhaps it helps to have somebody from outside to provide a fresh perspective."
How much of a worry are large losses such as SC Johnson?
"I've been in several agencies where clients have been coming in and coming out. All agencies have a bedrock of clients with long relationships and there are a few of these. Of course it's concerning seeing people leaving, but part of the challenge is to understand and address this."
Why would clients choose DraftFCB?
"It's a people business with a global reach that is important for multinational clients. The reach extends to areas such as Brazil and South Africa, and there are areas of excellence and creative talent. Most importantly is the accountability. That there is one P&L and that is hugely appealing to clients – they can access everything in one place."
Will we see changes in Europe and elsewhere?
"I only know Kate [Howe, the DraftFCB regional president in Europe] by name and have heard good things, but I haven't worked with any of the team. I'll meet with people and ask questions. What I found at Y&R was that some of the best people had been there for years and we didn't have to make as many changes as were suggested."
What would you like DraftFCB to become?
"A place where the best people in the industry come to work and clients can come and feel like we can change the world. If we have the best talent and the best clients, then the rest of it, the work and the awards, will follow."