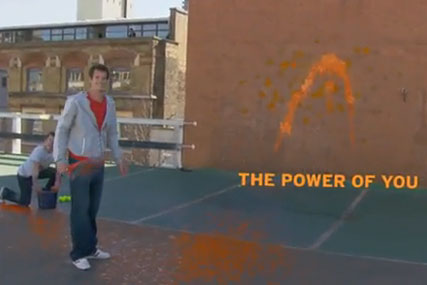 The viral video, shot in five hours in Shoreditch, has become the 40th most viewed sports video on YouTube this month.
It shows Murray performing various tennis feats including precision serves as he knocks down soda cans and high-speed brick wall games using multiple balls.
Henry Mason of Stink Berlin, the ad's director who also worked on commercials for T-Mobile, Honda and Coca-cola, said "A lot of it was done for real…we tried to do as much on camera as possible."
Murray, who doesn't always portray the liveliest of personalities via the media, surprised Mason. "He was so nice," he said. "He even offered to get me a sandwich."