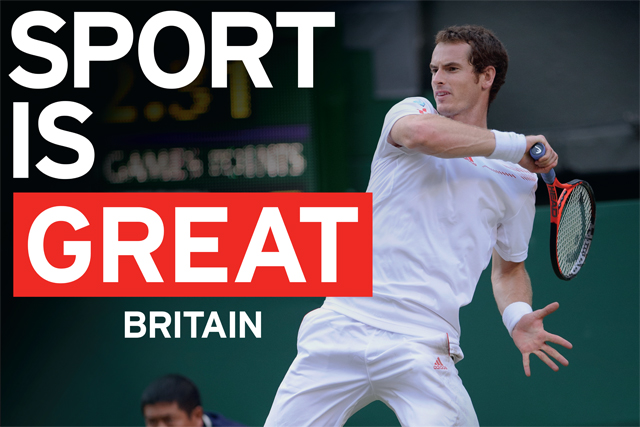 Murray made £5.4m in merchandising and £940,000 in appearance fees in 2011, according to accounts filed by his company Parched Investments. Since then, the Scottish tennis star has won Olympic Gold – famously beating Roger Federer to the top of the podium just weeks after losing the 2012 Wimbledon men's final to the Swiss ace – as well as the US Open.
This is believed to have boosted his annual endorsements to around £8m, although sport sponsorship experts predict Murray's straight sets victory over the world's top-ranked tennis player Novak Djokovic in yesterday's Wimbledon final could virtually double that figure.
Nigel Currie, brandRapport executive director, said: "You could see it heading towards £12m-£15m on the back of this win. Tennis is one of the truly global sports and if you're in the top one or two players in the world, then that gives you the potential to start attracting global brands.
"Federer was earning around £50m a year at the height of his powers, but then he had dominated the men's game for seven to eight years. Murray is some way off doing that, but if he continues to win Grand Slams, then he will become more and more marketable."
However, while Murray's Wimbledon win is hugely significant from a UK perspective, Steve Martin, M&C Saatchi Sport & Entertainment chief executive, stressed that when it comes to endorsements, it is Murray's worldwide profile that matters.
He said: "I don't think that the fact he has won Wimbledon will mean brands are suddenly beating a path to his door. You have to crack the American and Asian markets before you start getting those global deals that put you on a new level.
"Yesterday's win will enhance his appeal massively and I certainly believe he will win more titles over the next four to five years, but he's still some way off Federer and Nadal who transcend all boundaries and are really streets ahead in terms of their global appeal."
However, with some predicting an end to Federer and Nadal's decade of dominance, Currie believes the opportunity is there for the likes of Murray to net some of the top global brand sponsorship deals.
He said: "With Federer's age and Nadal's injury concerns, there is a chance there for Murray and Djokovic to play it out between them for the next few years. Murray has certainly put himself in the position now to benefit, based on his current success and future potential."
While Federer's dominance of the men's circuit may have diminished, his iconic status as possibly the greatest player to have ever picked up a racquet means his earnings potential is unlikely to suffer unduly should he fail to win one of the four annual Grand Slam tournaments for only the second time since his first win at Wimbledon in 2003.
Currie said: "Once you reach that iconic status your name remains huge long after you stop competing. The likes of Muhammad Ali earned more after he retired than he ever did while boxing."
Meanwhile, Murray's sponsors, including Adidas, Head and RBS, took to Twitter yesterday to congratulate the new Wimbledon champion on his victory.